A Real-Life Context on Adult Survivors' Perceived Quality of Life, Spirituality, and Resiliency
Keywords:
Quality of Life, Spirituality, Resiliency, Case Studies, Negros Oriental, Bohol, Philippines
Abstract
This study aims to determine the real-life context on quality of life, spirituality, and resiliency among natural disaster adult survivors in Negros Oriental and Bohol.  The case study method was utilized to investigate the real-life experiences of seven (7) adult survivors, ages 20 and older, who joined in the Silliman University Continuing Calamity Response Program.  The narratives revealed a commonality of opinions on their quality of life. General sentiment on the available resources may be present but was inadequate. However, despite their ominous view on the quality of life, the majority of the participants chose to move on. Moreover, most participants indicate experiencing spiritual struggles, but these struggles sustained them. Momentarily, the love and support from their family and the community have allowed them to strive and make life adjustments. With this, balanced and holistic recovery programs should be implemented to obtain optimal well-being, spiritual empowerment, and positive resiliency.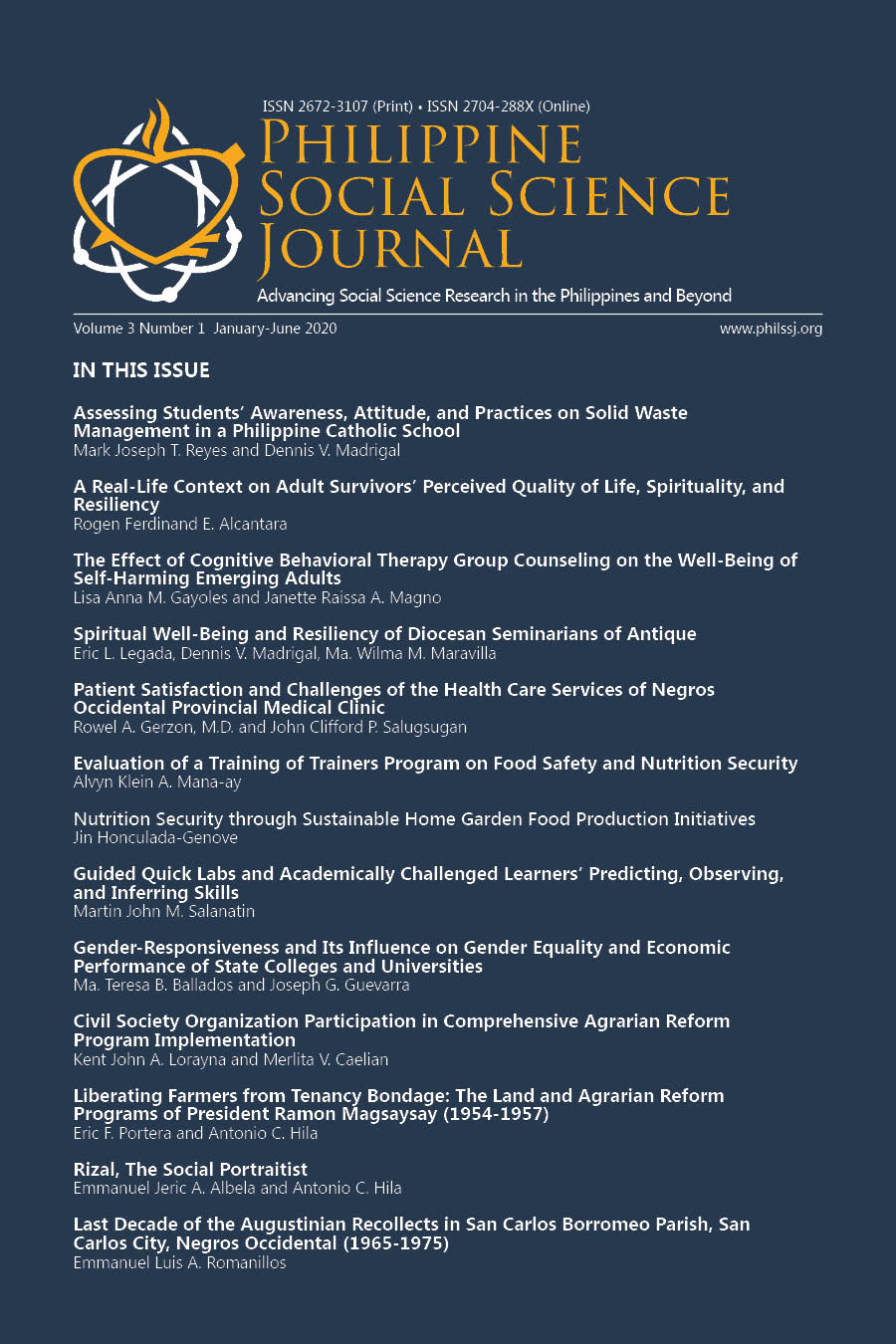 How to Cite
Alcantara, R. F. E. (2020). A Real-Life Context on Adult Survivors' Perceived Quality of Life, Spirituality, and Resiliency. Philippine Social Science Journal, 3(1), 21-34. Retrieved from https://philssj.org/index.php/main/article/view/113