Nutrition Security through Sustainable Home Garden Food Production Initiatives
Keywords:
Food Security, Nutrition Security, Home Gardens, Food Accessibility, Malnutrition, Negros Oriental, Philippines
Abstract
Food security is achieved through food availability, economic and physical access, proper food utilization, and food stability. Safeguarding the access to sufficient food is more a problem than availability for the most malnourished group as food insecure households favor quantity over quality to avoid hunger.  The Nutrition and Dietetics Department of Silliman University, in partnership with the local government units of San Jose and Amlan in Negros Oriental, launched the Nutrition and Food Security Training Program to reduce the problem of malnutrition.  One of the components of the program is sustainable home garden food production, which emphasized the role of home gardening to improve access to food quality, thereby addressing nutrition security.  This qualitative study seeks to describe the views of the participants on home vegetable gardening to address food and nutrition security.  A total of 20 participants were invited to participate voluntarily in this qualitative study.  A focus group discussion was used as a qualitative tool. As a result, participants realized that having a home garden can improve nutrient consumption, provide economic benefits, and address food security of the household.  Food security was tenable within their homes through concerted efforts, patience, and love.  Barangay policymakers were encouraged to formulate legislation and include in their budget the promotion of home gardens to improve the nutritional status of their constituencies.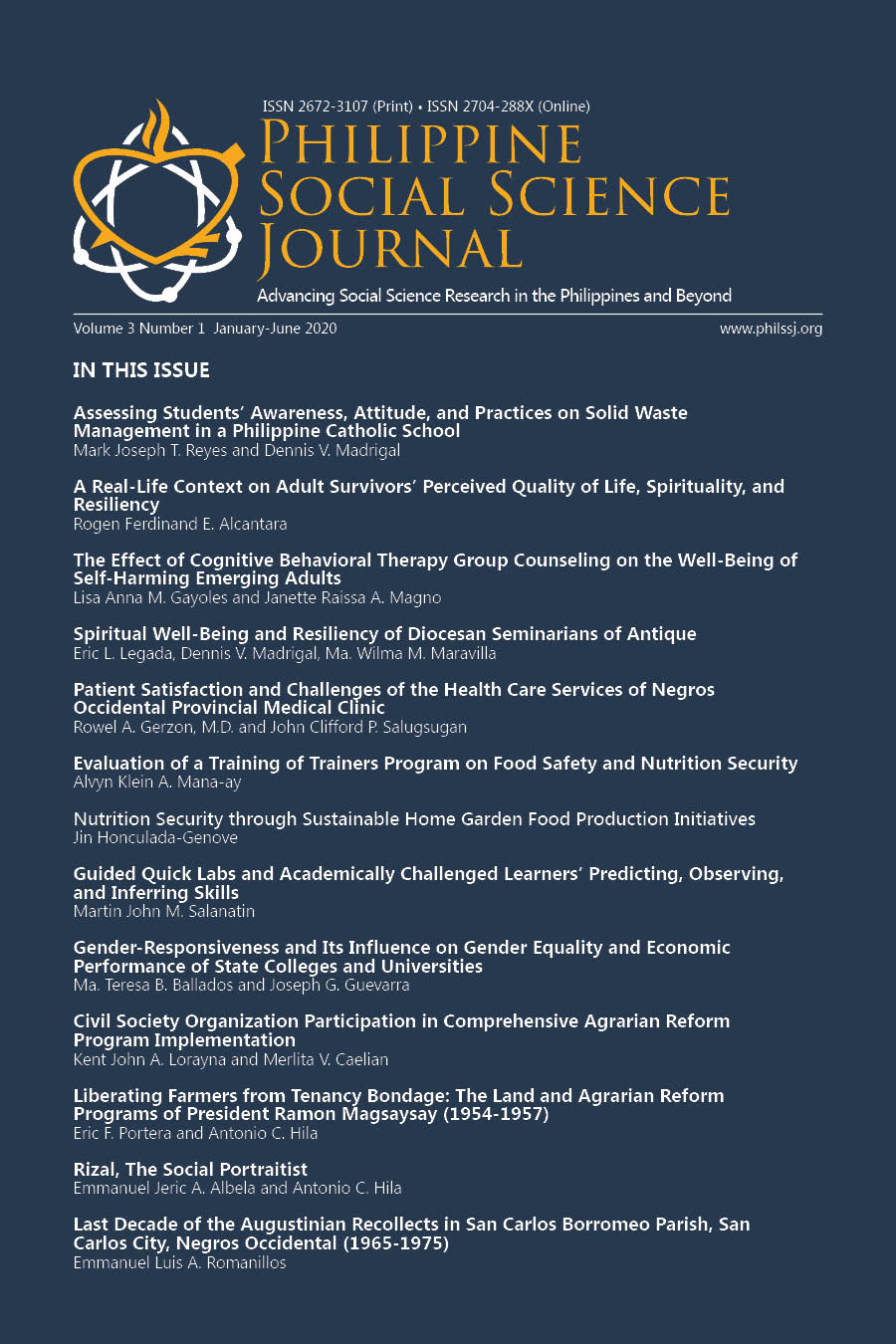 How to Cite
Honculada-Genove, J. (2020). Nutrition Security through Sustainable Home Garden Food Production Initiatives. Philippine Social Science Journal, 3(1), 93-100. Retrieved from https://philssj.org/index.php/main/article/view/116