Personality Type and Learned Helplessness of Senior High School Students in a Catholic School
Keywords:
Guidance and Counseling, Personality Type, Learned Helplessness, Senior High School Students, Descriptive-Correlational, Bacolod City
Abstract
People's personality types are combinations of differences wherein characteristics, behavior, and thoughts work dynamically. Each one's experiences with uncontrollable and disappointing events may lead them to feelings of helplessness and make them realize and choose not to change the situation. As a school guidance and counseling staff, the researcher, happens to have one-on-one or group sessions, testing, and surveys to students in senior high school, which transpired concerns regarding the academic, student-teacher relationship, peers, and others. The student's ability to deal with the challenges they encountered triggered the conduct of this study since some know how to manage their concerns, but some feel helpless and fail to try. In this event, it may result in poor performance in school and the students' negative behavior. Thus, the study aims to determine the personality type and degree of learned helplessness of senior high school students of a Catholic school in Bacolod City when they are taken as a whole and grouped according to sex, strand, and academic performance. Likewise, it explores whether a relationship exists between the variables and learned helplessness.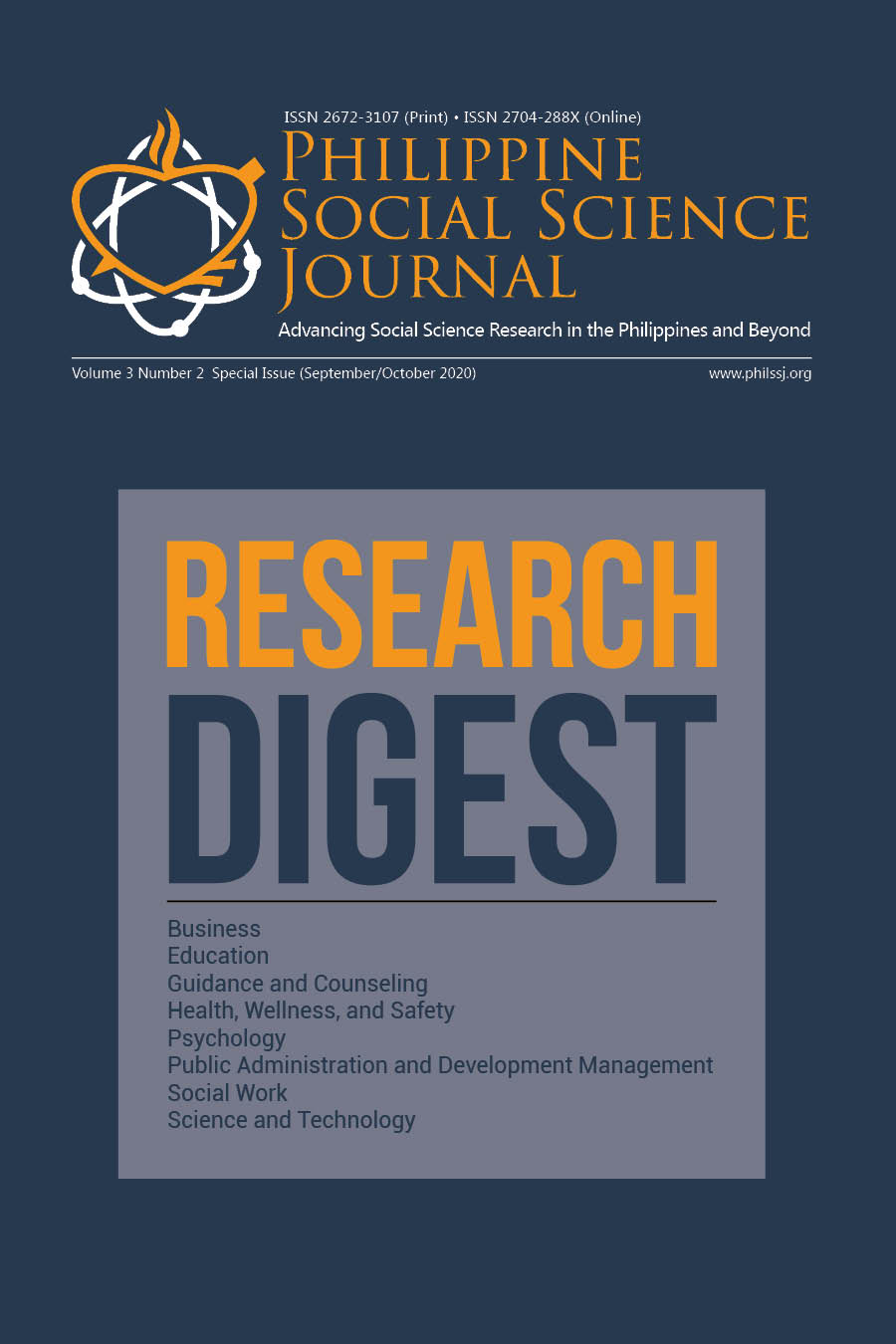 How to Cite
Julag-ay, L. R. G., & Tajonera, C. F. J. P. (2020). Personality Type and Learned Helplessness of Senior High School Students in a Catholic School. Philippine Social Science Journal, 3(2), 103-104. https://doi.org/10.52006/main.v3i2.133