The Status, Challenges and Opportunities of Kalamay Festival in San Enrique, Iloilo
Keywords:
Tourism Management, Kalamay Festival, Status, Challenges, Opportunities, Descriptive, San Enrique, Iloilo
Abstract
Events and festivals are a global phenomenon in a competitive industry that has experienced rapid growth. Festivals attract tourists and create festival tourism. San Enrique, Iloilo celebrates its Kalamay Festival every month of July. Kalamay Festival, as the primary subject of this research study, is a celebration of the town's sugarcane farming and the production of raw sugar as well as the impact of the sugar industry on the town for almost 40 years. With its current situation, it does not have a high level of market-oriented operation, public awareness, and public participation. The management of Kalamay Festival requires a well-written plan to greater guarantee sustainability in continuing such an event. The study aimed to develop a festival development plan to provide a direction in assessing the status of Kalamay Festival in terms of economic, social, environmental, and cultural aspects, including the opportunities and challenges of Kalamay Festival in terms of accessibility, accommodation, attraction, amenities, and awareness. The findings of the study served as a basis for the formulation of a three-year festival development plan that will help guide in identifying areas for development, and formulating programs to aid the needs of the Local Tourism Office of San Enrique, Iloilo that will facilitate the continuous improvement of the Kalamay Festival, to be well-recognized in the local and international tourism market.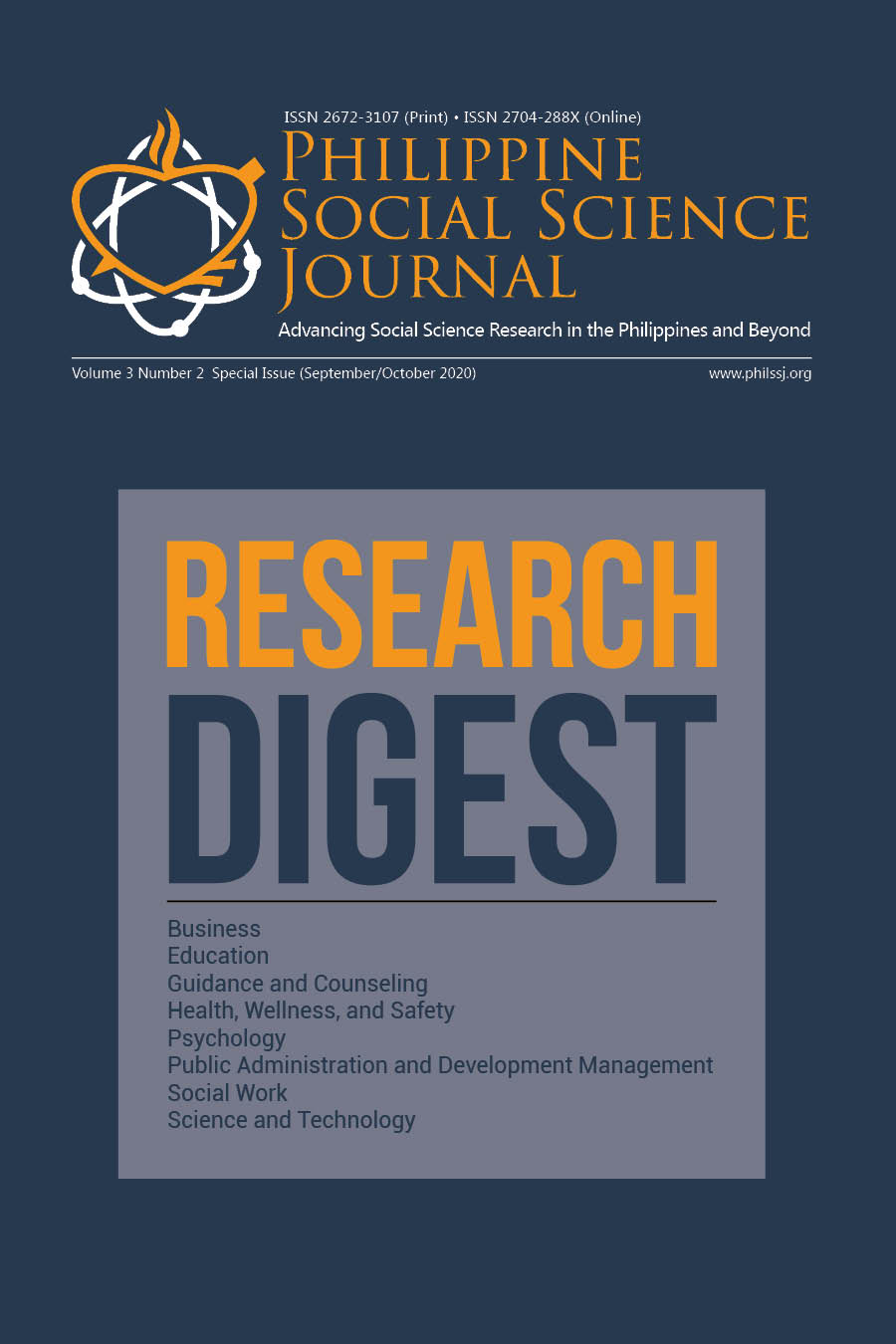 How to Cite
Franciliso, G. P., & Estores, K. I. G. (2020). The Status, Challenges and Opportunities of Kalamay Festival in San Enrique, Iloilo. Philippine Social Science Journal, 3(2), 25-26. https://doi.org/10.52006/main.v3i2.147