Adversity Quotient, Anxiety, and Depression Symptoms of Medical Students
Keywords:
Psychology, Adversity Quotient, Anxiety, Depression, Medical Students, Descriptive-Correlation, Iloilo City
Abstract
Medical students go to school in hopes of becoming doctors. As part of the Hippocratic Oath, they swear to help the sick in the best possible way. There has been a rise in interest in related medical studies. Despite this, multiple studies worldwide have shown that medical students are most likely to develop anxiety and depression. Different factors play into the degradation of mental health: a competitive and harder curriculum, rounds in the hospitals as they progress, and expectations from everyone around them. This paper determined the levels of adversity quotient, depression, and anxiety. It also correlated depression and anxiety to the adversity quotient.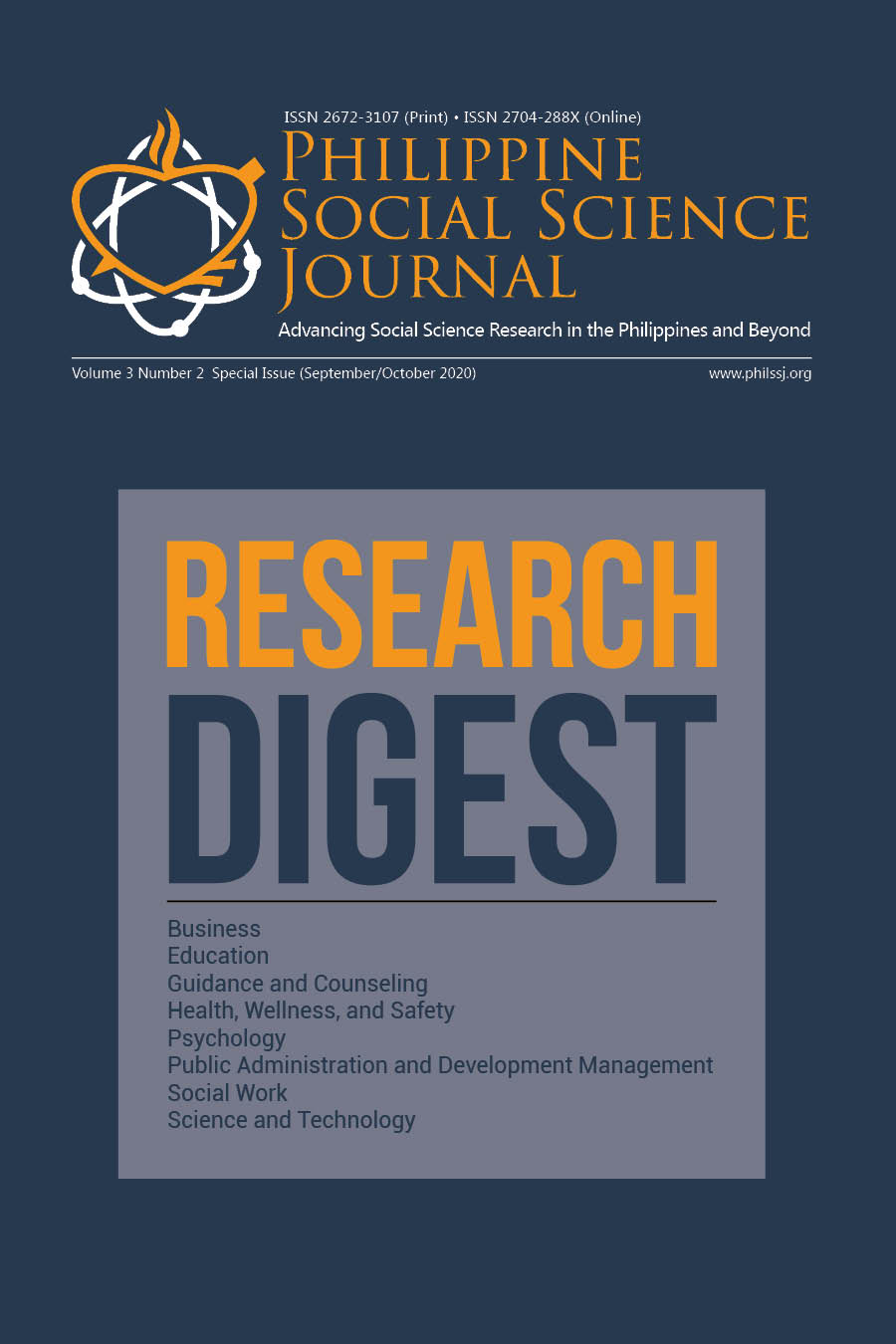 How to Cite
Berlin, E. M. M., & Singson, D. N. E. (2020). Adversity Quotient, Anxiety, and Depression Symptoms of Medical Students. Philippine Social Science Journal, 3(2), 145-146. https://doi.org/10.52006/main.v3i2.181