Burnout and Conservation Practices of Nurses of Tertiary Hospital in Negros Occidental
Keywords:
Nursing, Burnout, Conservation Practices, Nurses, Tertiary Hospital, Descriptive-Correlational, Negros Occidental
Abstract
Burnout occurs in any given occupation. In the previous research about burnout, it shows that its prevalence is high among practitioners in the field of healthcare. With several factors to burnout, it eventually leads to compromised patient care and the occurrence of patient safety issues. Studies showed that less conservation could lead to the progression of burnout. Levine's theory of conservation includes the concept of conservation of energy, combined with the psycho-social aspects of the individual's needs that when all operate together, it will promote healing. Thus, this paper aims to assess the level of burnout and the extent of Conservation practices of Nurses of Tertiary Hospital in Negros Occidental. Furthermore, it explored significant relationships between variables sex, age, years of service, employment status, educational attainment, and areas of assignment and levels of burnout.  Also, it intends to correlate the aforementioned variables and conservation practice, and burnout and conservation practices. Finally, it explores the predictors of the conservation practices of nurses.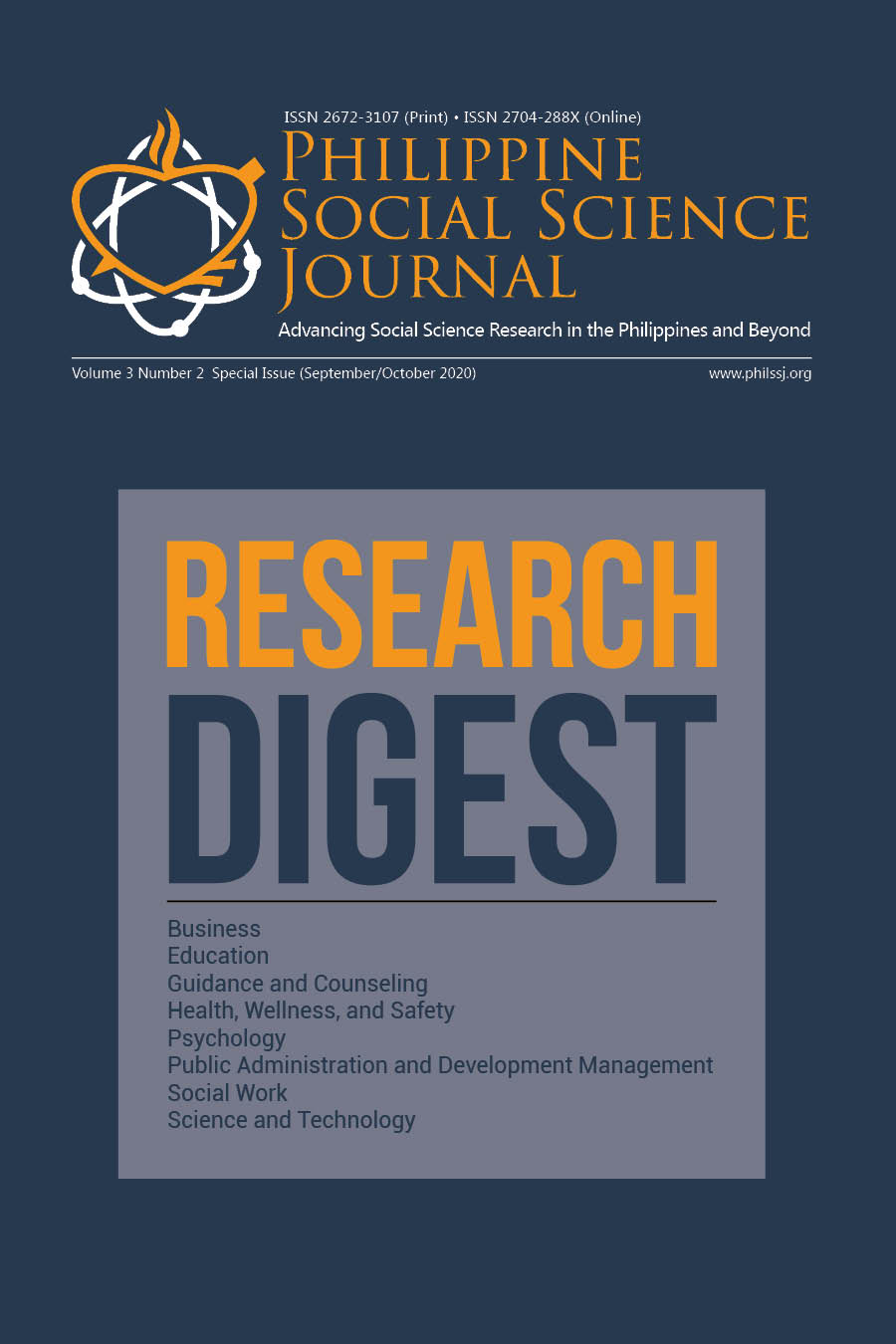 How to Cite
Balgos, J. G., & Arnibal, S. P. (2020). Burnout and Conservation Practices of Nurses of Tertiary Hospital in Negros Occidental . Philippine Social Science Journal, 3(2), 129-130. https://doi.org/10.52006/main.v3i2.233