Picking Up the Pieces: Coping with a Friend's Suicide
Keywords:
Psychology, Suicide, Peer Suicide Loss Survivors, Phenomenology, Iloilo City
Abstract
People left behind have to grieve and accept the powerlessness over death. They have to grapple and face the void left by the dead person. One of the most tragic deaths is suicide. The ultimate sufferers in this tragedy are those left behind to cope with the emotional trauma of losing a significant other, struggling with many unanswerable questions, self-blaming, and an inability to move on with their lives. For adolescents, losing a peer, classmate, or friend to suicide increases their risk of depression and anxiety. Their psychological well-being is compromised, often leading to complicated grief, major depression, and posttrauma stress. The present study aims to explore, describe, and interpret the lived experiences of peer suicide loss survivors.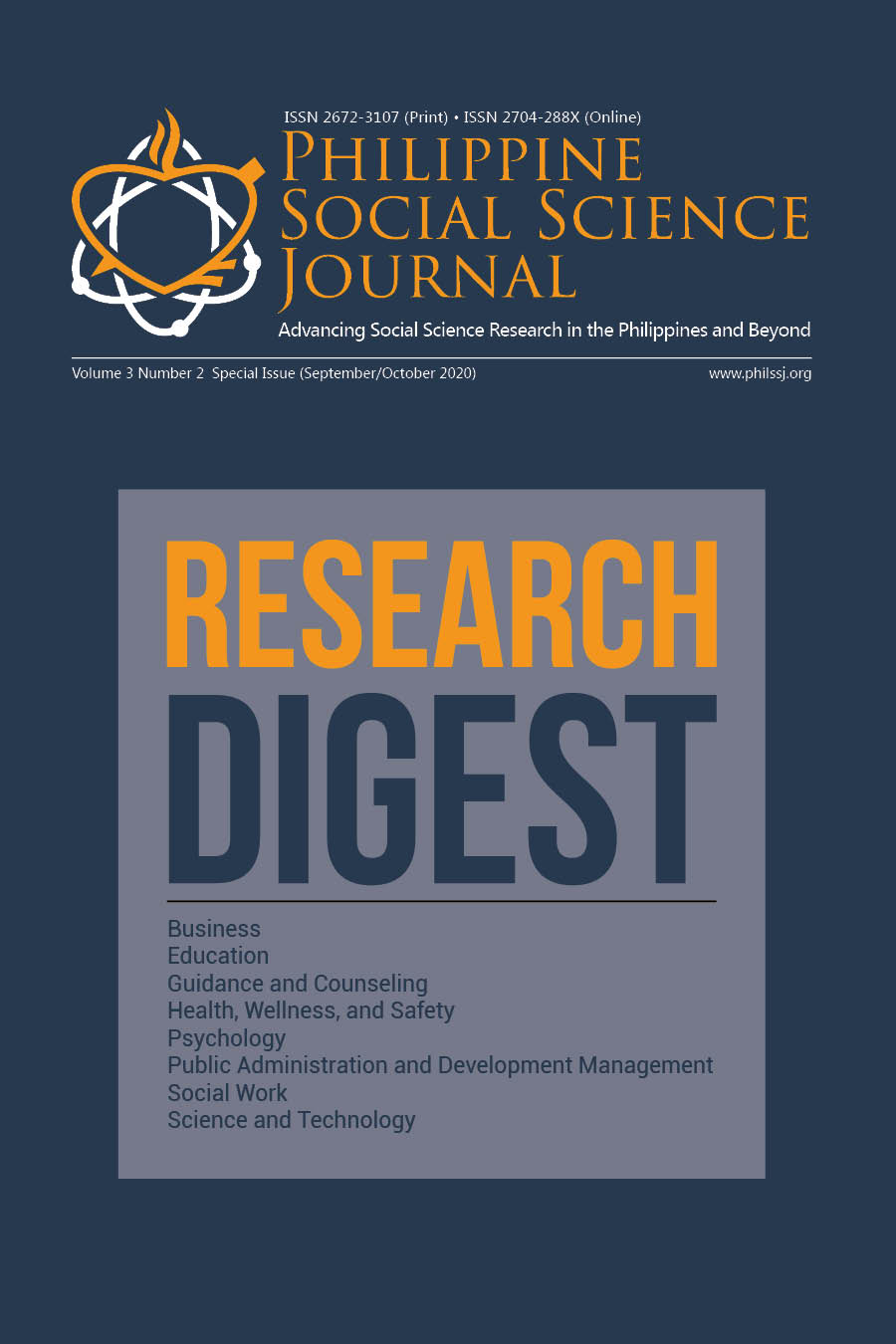 How to Cite
Labestre, MST, G. L., & Gayoles, L. A. M. (2020). Picking Up the Pieces: Coping with a Friend's Suicide. Philippine Social Science Journal, 3(2), 139-140. Retrieved from https://philssj.org/index.php/main/article/view/239