Human Rights Relationship between the European Union and China: The EU Approach to the Post-Tiananmen Incident and Xinjiang Crisis in China
Keywords:
China, European Union, human rights, Tiananmen incident, Xinjiang crisis
Abstract
This paper specifically deals with the European Union and China Human Rights, Tiananmen, and Xinjiang. As a human rights promoter and protector, the EU turned its attention to the human rights violation issues in Tiananmen and Xinjiang. This work propels the readers to realize the EU's efficiency and approach on human rights issues. By reviewing literature works related to the study's theme, this review essentially examines the EU approaches in the post-Tiananmen and Xinjiang human rights dilemma. Also, it scrutinizes how the EU's Human Rights differ from China and its impact on their human rights relationship. It indicates that the EU response during the post-Tiananmen and Xinjiang crisis was relatively weak and insufficient. Correspondingly, the diverse concept of human rights between the EU and China and their conflicting views lessen their human rights negotiations and decrease the chance of stable human rights relations.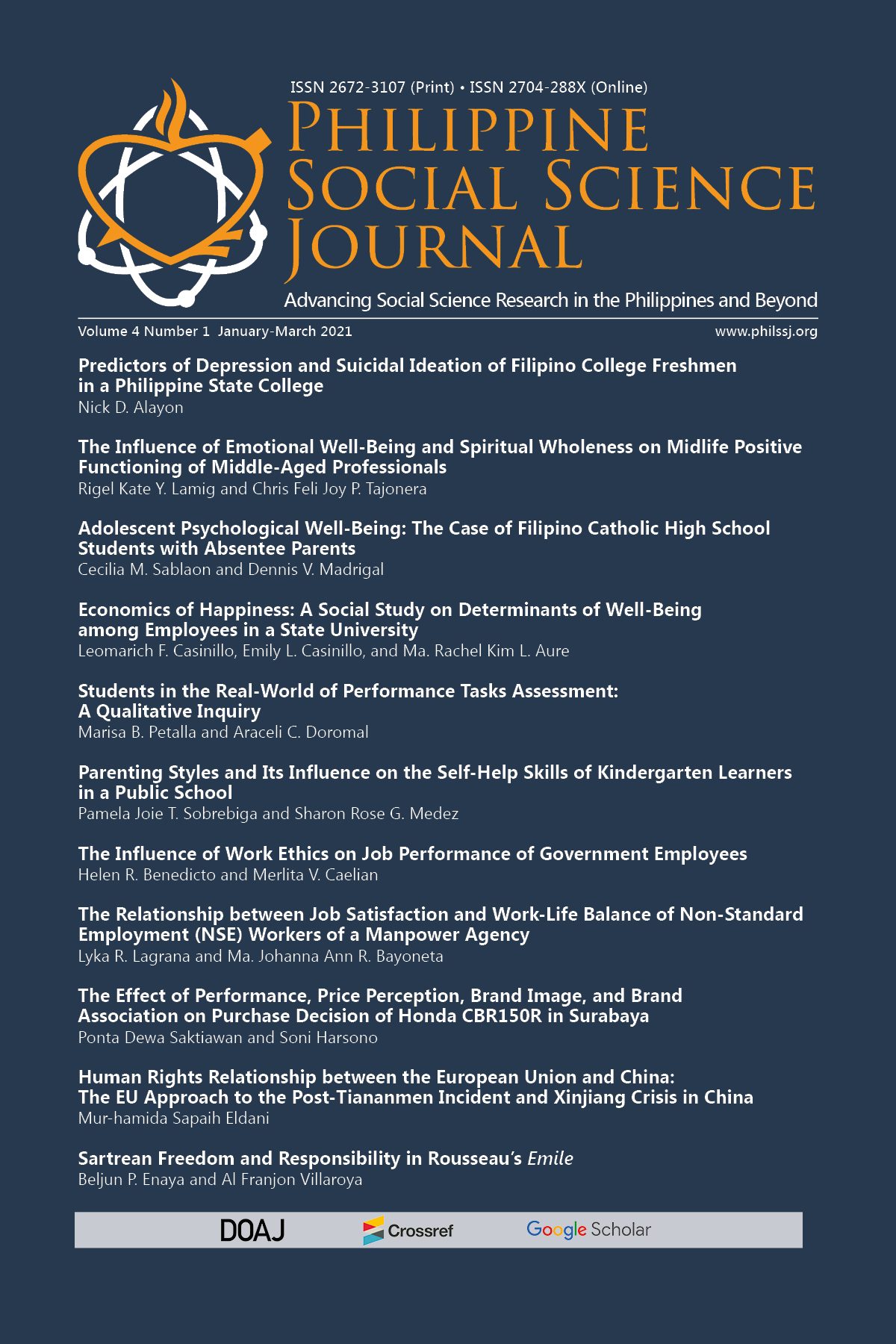 How to Cite
Eldani, M.-H. S. (2021). Human Rights Relationship between the European Union and China: The EU Approach to the Post-Tiananmen Incident and Xinjiang Crisis in China. Philippine Social Science Journal, 4(1), 108-116. https://doi.org/10.52006/main.v4i1.292