The Quality and Utilization of School Health Services of a State University in the Philippines
Keywords:
Development management, Health and well-being, School health services, State University, Descriptive-correlational, Philippines
Abstract
Higher educational institutions are responsible for integrating the vital aspect of primary healthcare services in school settings. The study assessed the quality and utilization of school health services (SHS) of a state university in the Philippines. A descriptive-comparative and correlational study was utilized through a researcher-made questionnaire among 310 respondents using stratified random sampling. Generally, findings revealed that the level of quality of SHS is high, and the extent of utilization is great. It showed significant differences in the level of quality when grouped as to geographic clusters and the extent of utilization when grouped as to designation and geographic clusters. There is a positive correlation between the level of quality and the extent of utilization of SHS. Challenges encountered were the limited availability of health personnel and inadequate health supplies and equipment. Therefore, the higher the quality of SHS, the greater is the extent of utilization towards building a healthy university.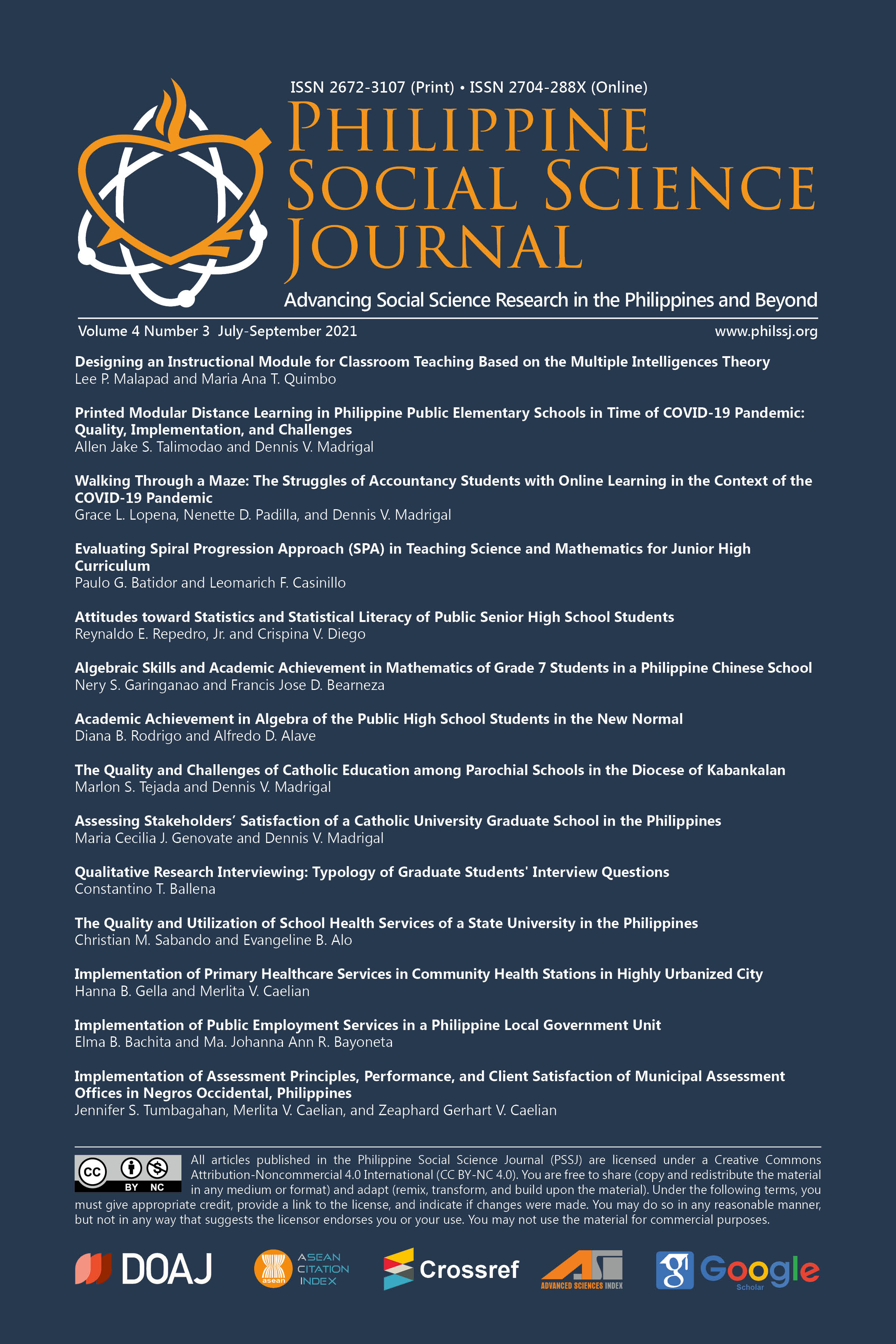 How to Cite
Sabando, C. M., & Alo, E. B. (2021). The Quality and Utilization of School Health Services of a State University in the Philippines. Philippine Social Science Journal, 4(3), 113-122. https://doi.org/10.52006/main.v4i3.394