Implementation of Public Employment Services in a Philippine Local Government Unit
Keywords:
Public administration, Public employment services, Descriptive-comparative, Local government unit, Philippines
Abstract
The Public Employment Service Office is responsible for implementing labor market programs to promote full employment and equality of employment services. This study assessed the level of implementation of the services of the public employment service office of a component city in the areas of local employment in terms of labor market information, referral and placement, career and employment coaching, provision of livelihood and employment programs, and special employment in terms of reintegration assistance, employability enhancement, pre-employment counseling, and other services as assessed by local and overseas jobseekers and local business and overseas employment agencies.  It also investigated the challenges encountered by the respondents in availing these services. This descriptive-comparative study used a researcher-made survey instrument administered to randomly selected local and overseas job seekers and local and overseas business and employment agencies.  Using descriptive and inferential analyses, the study yielded a very high level of implementation which implies that the services by the PESO promoted job generation and addressed unemployment although, a significant difference was revealed in the implementation of labor market information and self-employment programs and services. The study recommended the enactment of local laws to enhance employment facilitation.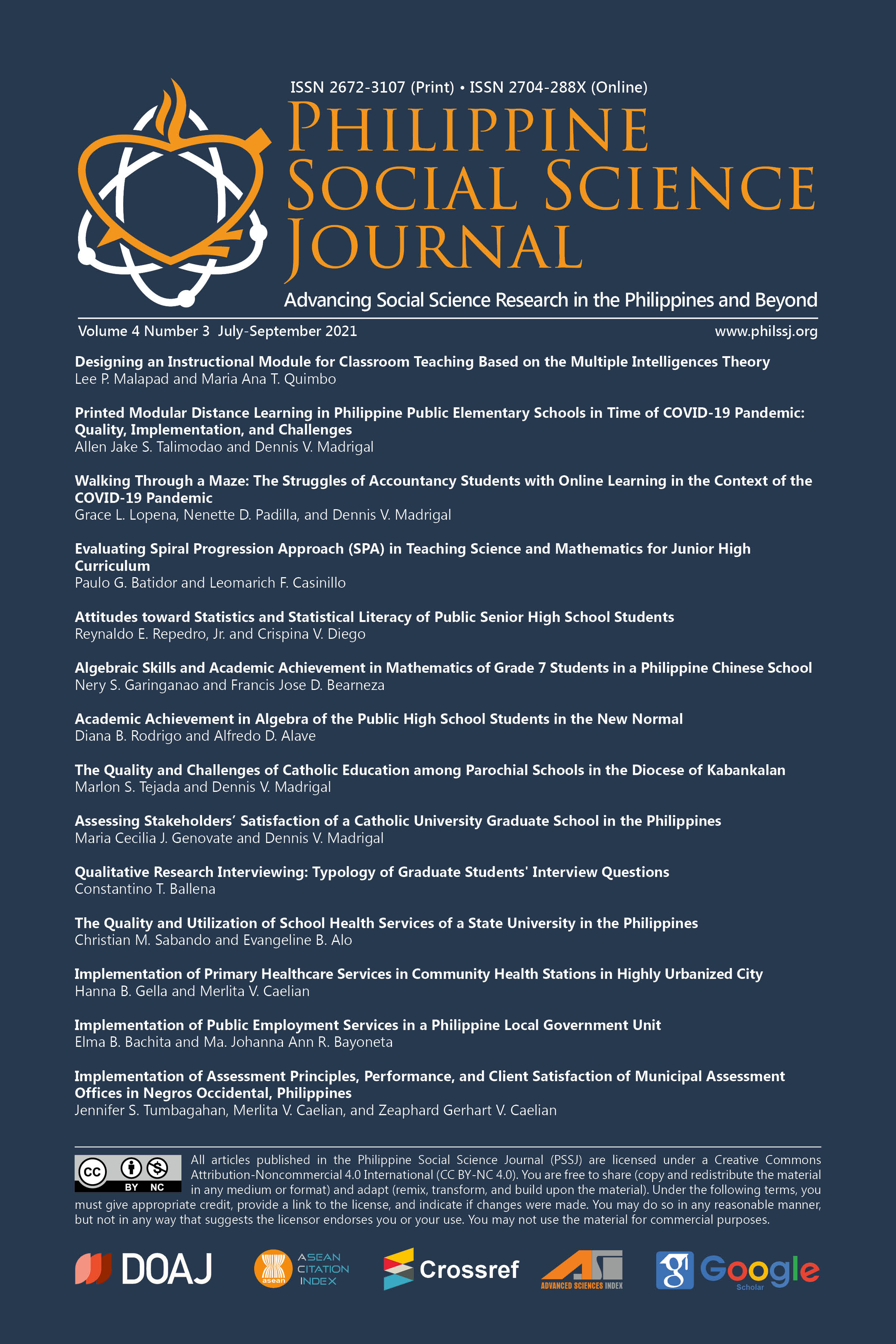 How to Cite
Bachita, E. B., & Bayoneta, M. J. A. R. (2021). Implementation of Public Employment Services in a Philippine Local Government Unit. Philippine Social Science Journal, 4(3), 133-144. https://doi.org/10.52006/main.v4i3.412