Health Problems, Financial Capacity, and Access to Healthcare of Older Persons in Metro Dumaguete, Negros Oriental, Philippines
Keywords:
Health problems, Financial capacity, Healthcare needs and access, Older persons, Metro Dumaguete, Negros Oriental
Abstract
This descriptive qualitative study explored the experiences of older persons how they availed of and assessed the quality of available healthcare services to address their needs given their capacity to pay. The focus revolved around the concept of financial capacity for healthcare needs to address health problems during old age. Experiences were documented through face-to-face interviews of purposively identified eight older persons using semi-structured guide questions. Thematic analysis was applied, which revealed that financial capacity matters in health quality relative to the particular health problems the older persons have endured. The findings further revealed differentiated access to healthcare services given the variable economic conditions of older persons. This paper reiterates their recommendations that providing them the needed healthcare assistance and information about the management and prevention of common ailments affecting them may avert their health problems from becoming worse and more expensive to cure beyond their financial capacity.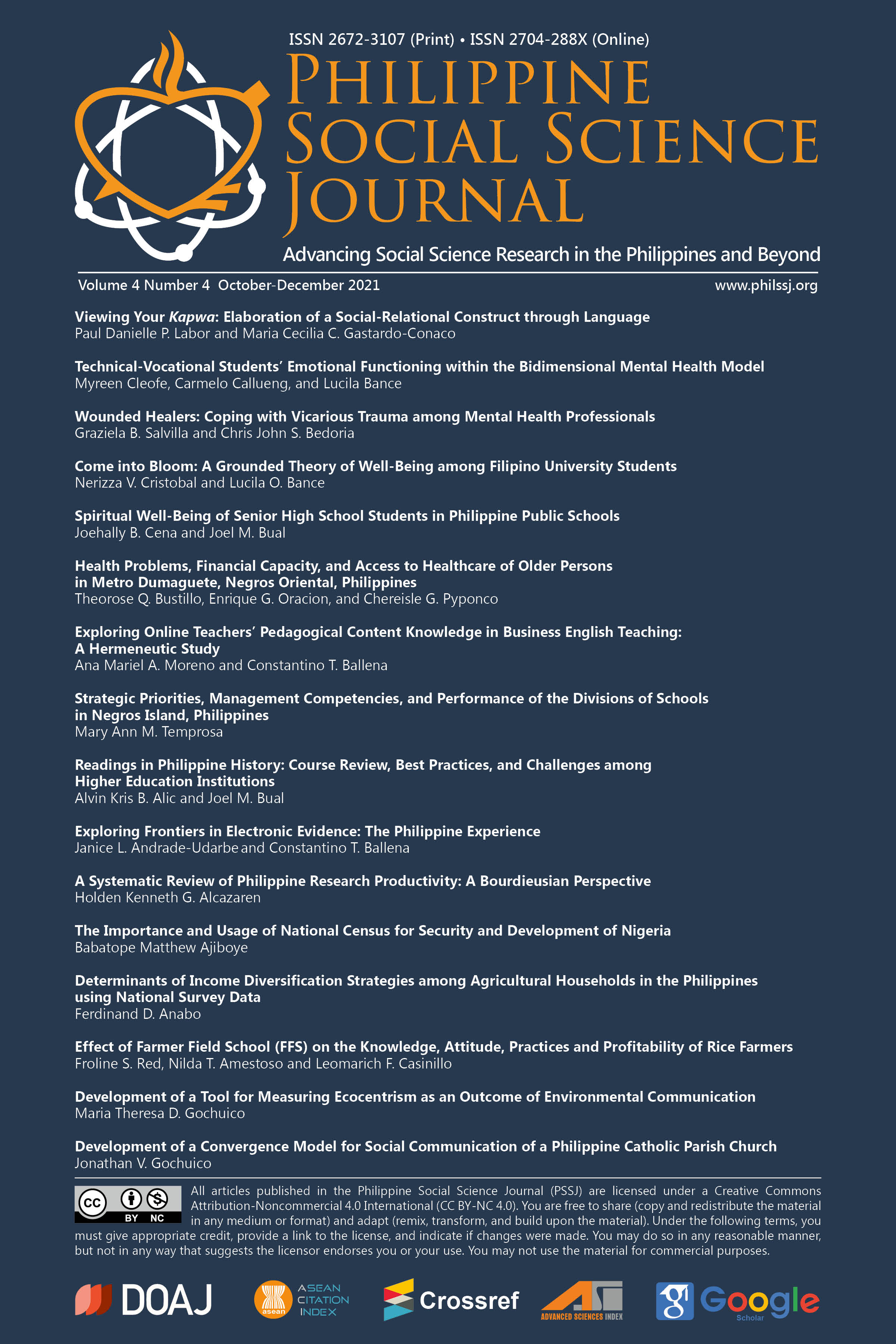 How to Cite
Bustillo, T. J. Q., Oracion, E. G., & Pyponco, C. G. (2021). Health Problems, Financial Capacity, and Access to Healthcare of Older Persons in Metro Dumaguete, Negros Oriental, Philippines. Philippine Social Science Journal, 4(4), 62-70. https://doi.org/10.52006/main.v4i4.430