Perceived Psychosocial Impact of Lockdown and Life Satisfaction Assessment of Nigerian Working Adults during Coronavirus Pandemic
Keywords:
Coronavirus, Lockdown, Psychosocial impact, Life satisfaction, Working adults, Nigeria
Abstract
The study assessed the perceived psychosocial impact of lockdown and life satisfaction of Nigerian working adults during the coronavirus pandemic. A cross-sectional research design was adopted, and 518 working adults participated in the study using the convenience sampling technique. Two sets of questionnaires served as the data collection instruments. Data generated from the study were analyzed using mean, standard deviation, and OLS regression analysis. Results revealed, amongst others, that relationships with family members and neighbors, interaction with office colleagues, social connectedness, the use of social media, and shopping are the major psychosocial domains highly affected by the impact of the lockdown. Also, it was revealed that working adults in Nigeria are slightly satisfied with life during the COVID-19 lockdown. Based on the results, suggestions were made to mitigate the effects of the psychosocial impact of the lockdown and low life satisfaction during and after the lockdown period of the COVID-19 pandemic.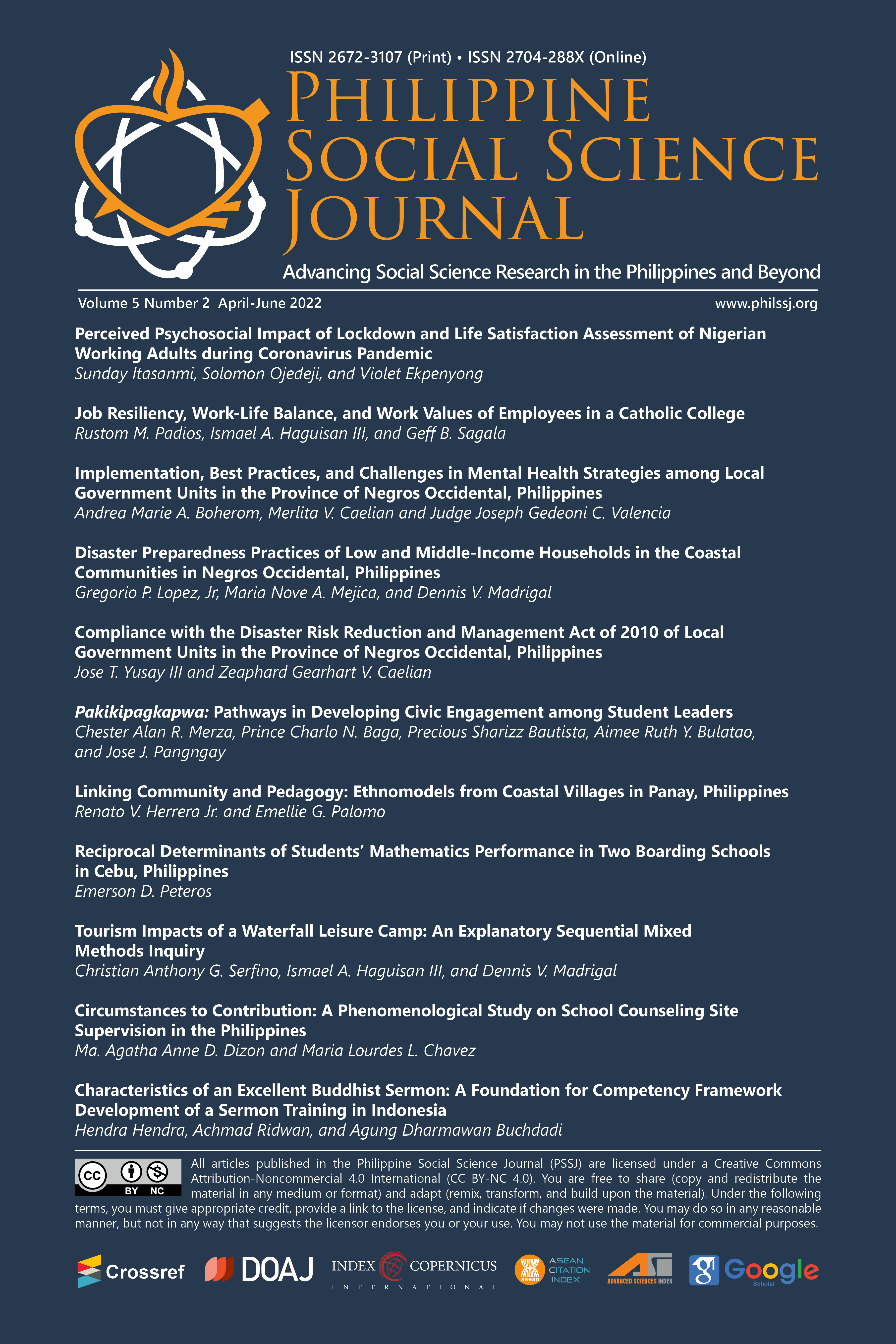 How to Cite
Itasanmi, S., Ojedeji, S., & Ekpenyong, V. (2022). Perceived Psychosocial Impact of Lockdown and Life Satisfaction Assessment of Nigerian Working Adults during Coronavirus Pandemic. Philippine Social Science Journal, 5(2), 9-18. https://doi.org/10.52006/main.v5i2.490