Circumstances to Contribution: A Phenomenological Study on School Counseling Site Supervision in the Philippines
Keywords:
School counseling, Guidance and counseling, School counseling site supervision, Counseling supervisors, Practicum site supervisors, Professional standards Phenomenology, Philippines
Abstract
Existing literature on school counseling site supervision has implications for its continuous improvement. Most local studies have focused on the perspectives of supervisees and with participants coming from Metro Manila only. In order to provide a clearer understanding of what happens in school counseling site supervision, the present study employed a descriptive phenomenological approach to explore the lived experiences of Filipino guidance counselors as school counseling site supervisors. Twelve (12) Filipino guidance counselors from Luzon, Visayas, and Mindanao, recruited through purposive sampling, were virtually interviewed using an interview guide that was content validated by experts prior to utilization. Results revealed six (6) emerging themes: Assignment as Site Supervisor, Affirming Experiences, Challenges Encountered, Different Supervision Practices, Supervisor Preparation and Development, and Supervision Advocacies. Results may serve as a resource for site supervisors and counselor educators to improve practice.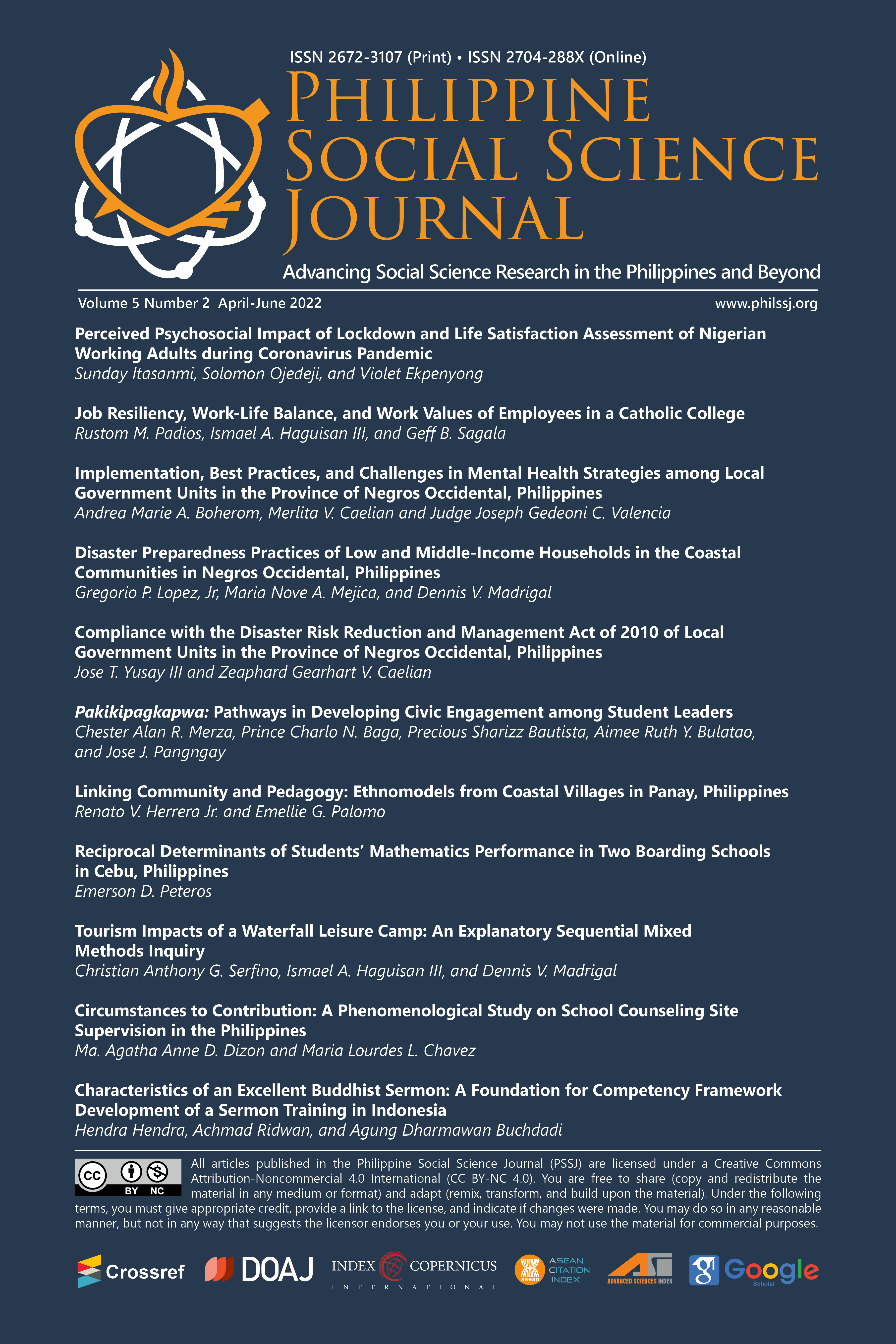 How to Cite
Dizon, M. A. A. D., & Chavez, M. L. L. (2022). Circumstances to Contribution: A Phenomenological Study on School Counseling Site Supervision in the Philippines. Philippine Social Science Journal, 5(2), 105-117. https://doi.org/10.52006/main.v5i2.497