Characteristics of an Excellent Buddhist Sermon: A Foundation for Competency Framework Development of a Sermon Training in Indonesia
Keywords:
Religion, Buddhism, Buddhist sermon, Pandita, Indonesia
Abstract
Preaching is the most common and widely-used method in conveying a religious message, including the teaching of the Buddha in Indonesia. However, surprisingly, there is no standard to assess a Buddhist sermon's quality. Thus, this study examines the characteristics of excellent Buddhist sermons among Buddhist householder priests (Pandita) in Indonesia. Specifically, it further investigates the discourse of a standard of an excellent Buddhist sermon in the context of Pandita.   This qualitative research employed a single-case-study method that connects the analysis of documentation studies, observations, and in-depth interviews. The findings exhibited three key dimensions and indicators through which a Pandita is expected to employ in their duties related to Buddhist sermon, namely, bringing benefits, skillful delivery, and quality of the content. The findings may benefit future research on the competency framework of sermon training in Indonesia for Panditas.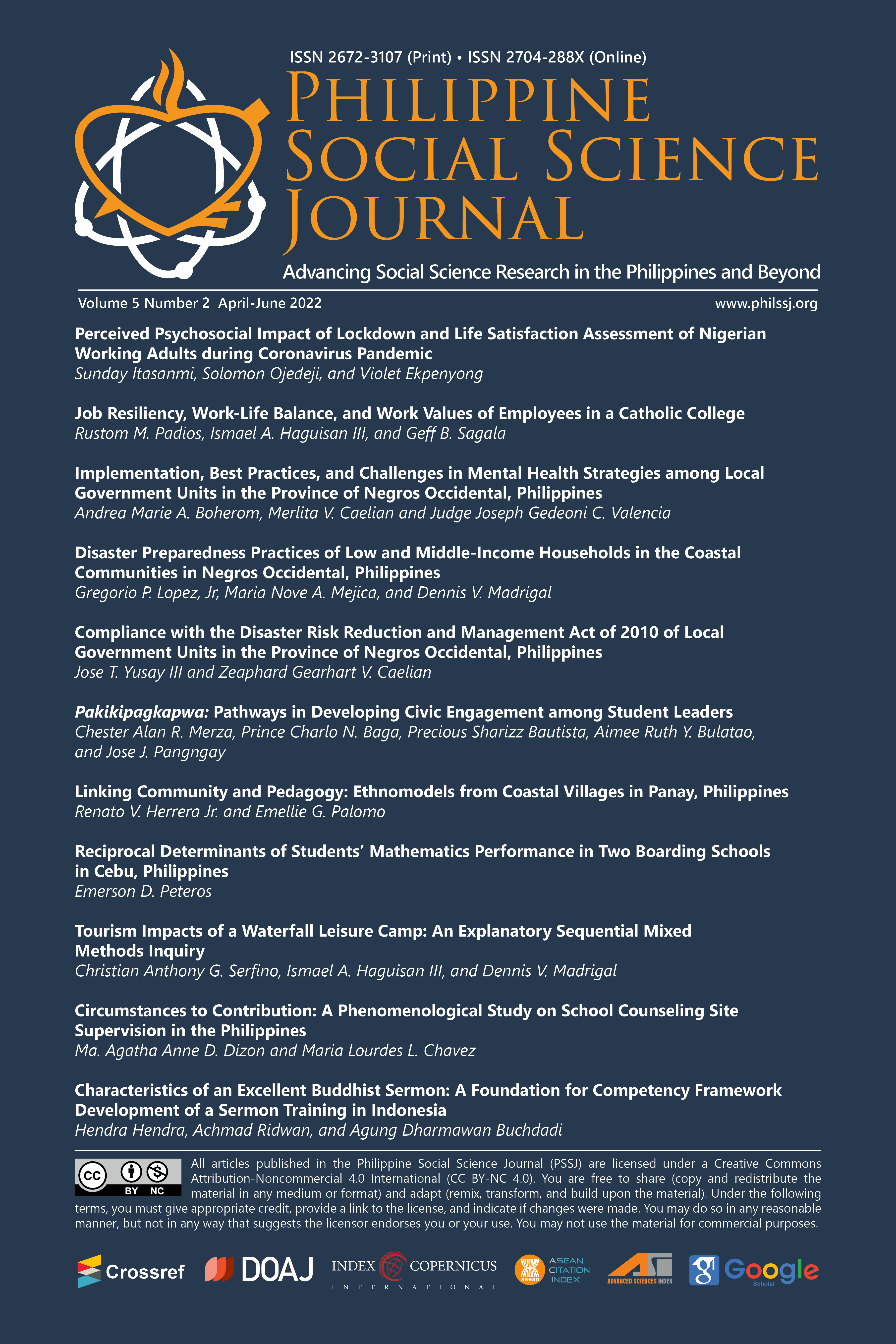 How to Cite
Hendra, H., Ridwan, A., & Buchdadi, A. D. (2022). Characteristics of an Excellent Buddhist Sermon: A Foundation for Competency Framework Development of a Sermon Training in Indonesia. Philippine Social Science Journal, 5(2), 118-127. https://doi.org/10.52006/main.v5i2.499