My Rainbow Bestie: Formation and Dissolution of Straight-Gay Friendship among Ilocano Men
Keywords:
Diversity, Straight-gay friendship, Pagtatanong-tanong, Indigenous method, Ilocano men, Affectional orientation, Traditional masculinity
Abstract
In straight-gay friendship, diversity is recognized, respected, and celebrated. It is an unorthodox connection between heterosexual and gay men. The alliance is affected by the facilitating or constraining social forces of affectional orientation and traditional masculinity. The qualitative study sought to explore and analyze the formation and dissolution of straight-gay friendships among 13 Ilocano men recruited through snowball and purposive sampling. Pagtatanong-tanong, an indigenous method of data gathering, was employed. Thematic analysis and investigator triangulation were performed for analysis and validation. Results revealed that for the formation phase, Ilocano men portrayed active and passive roles that shared interest, nourishing personality, and open-mindedness were strong social motivators. Likewise, the causes of possible dissolution were growing intimacy and physical distance. Termination can be either a direct or indirect approach. The understanding of this unorthodox alliance provided communal empathy and acceptance, and carried the mission to educate about the interaction of both communities. It is suggested that positive portrayals lessen stigma and discrimination.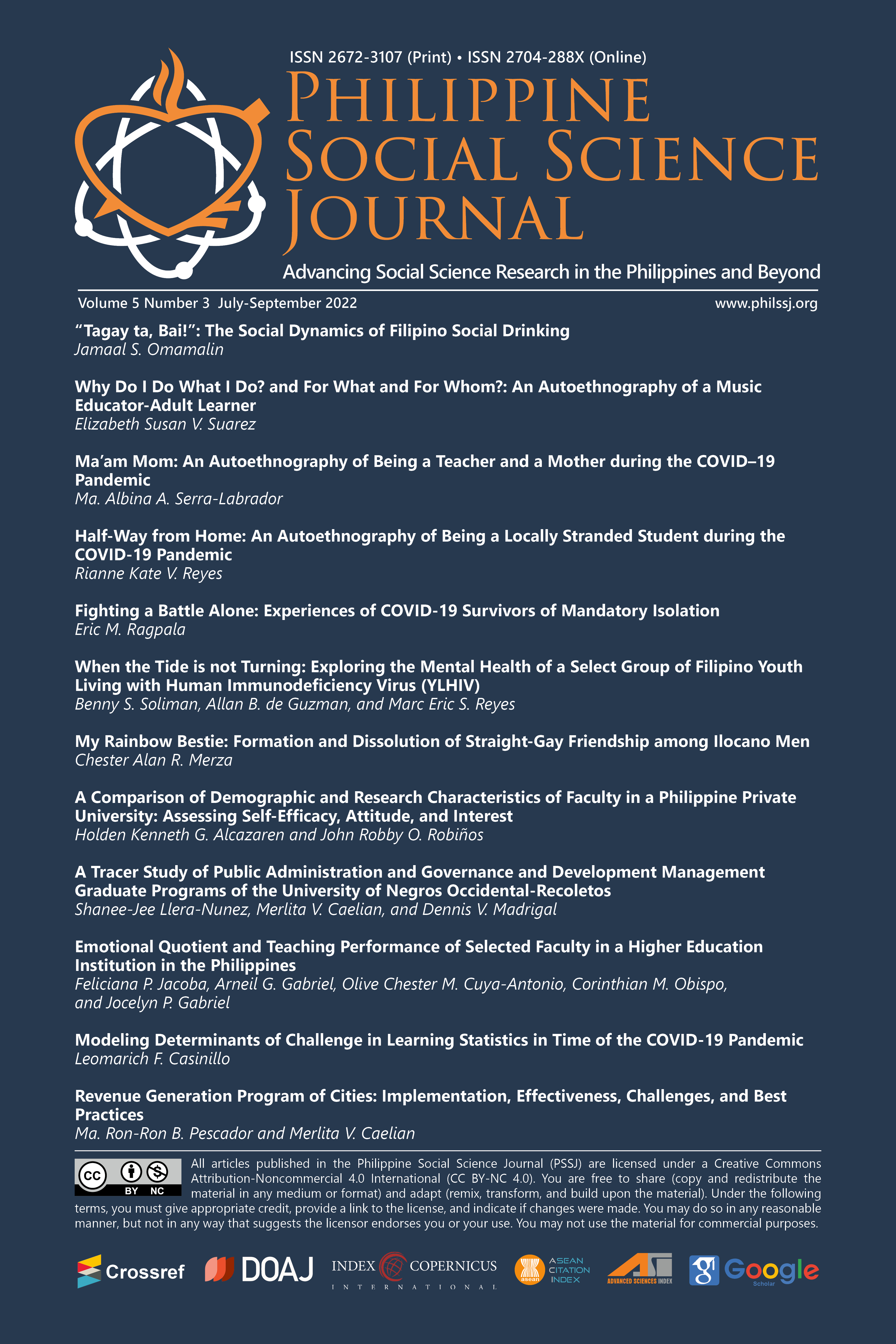 How to Cite
Merza, C. A. R. (2022). My Rainbow Bestie: Formation and Dissolution of Straight-Gay Friendship among Ilocano Men. Philippine Social Science Journal, 5(3), 84-95. https://doi.org/10.52006/main.v5i3.547