Ma'am Mom: An Autoethnography of Being a Teacher and a Mother during the COVID–19 Pandemic
Keywords:
Mother-teacher, COVID-19 pandemic, Work-from-home, Autoethnography, Philippines
Abstract
When the COVID-19 pandemic happened, people and sectors of society needed to adjust specific norms and standards to fit into the demands of the time. This paper is an autoethnography of my experiences as a mother-teacher during the peak of the pandemic. It is in the context of my experiences and other mother-teachers working from home, conflicts in the roles played by mother-teachers at home, the expectation of society, and social norms. It is about how I perceived my reproductive and productive roles. Moreover, I interviewed mother-teachers, and their stories served as counter and conforming narratives to my narratives. The following are emerging themes: the unprecedented time; a mother is born; off the rhythm; and silver lining. These themes discussed the various phases mother-teachers grappled upon and triumphed. Writing this autoethnography was a therapeutic experience for the high emotions I had to deal with during the pandemic.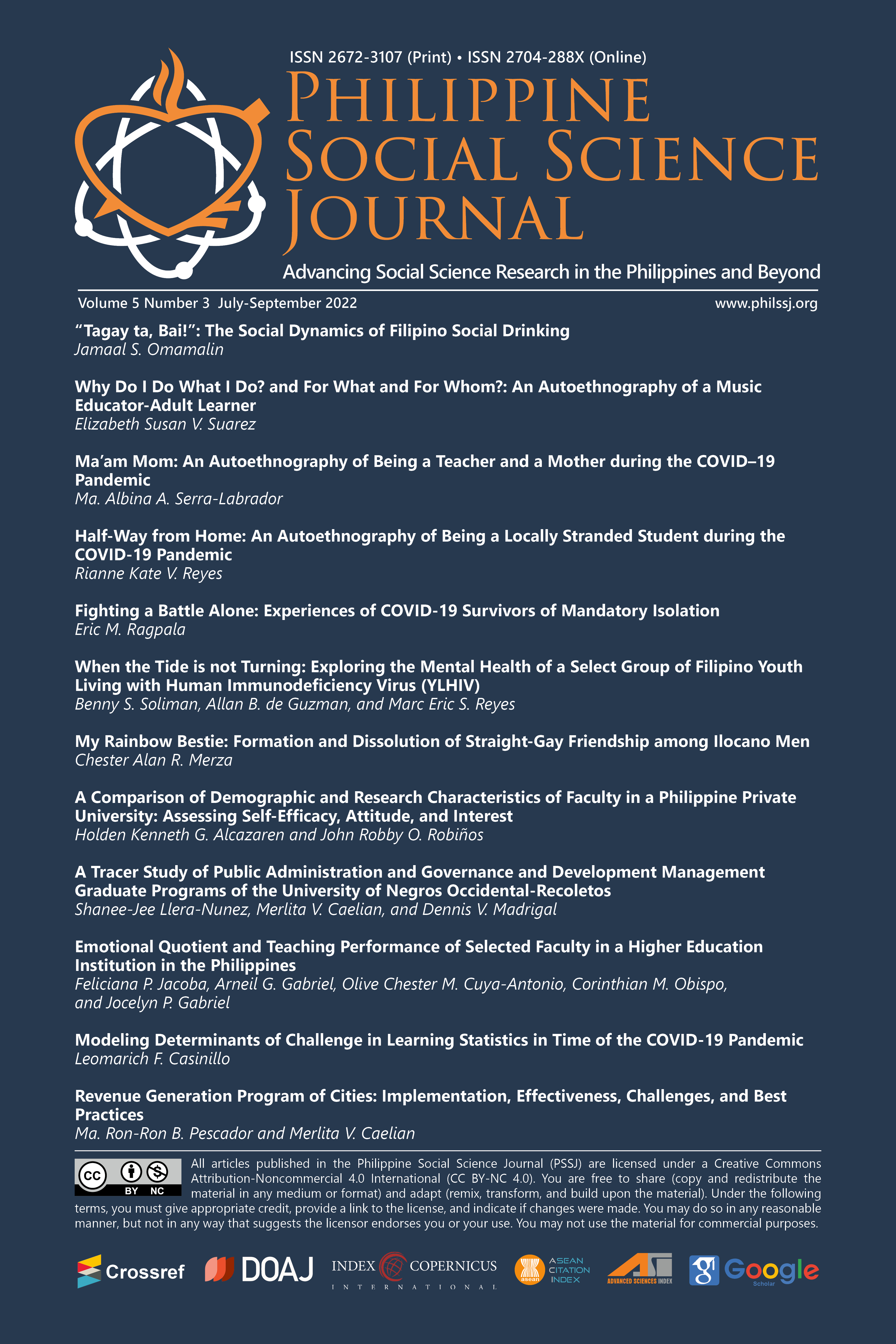 How to Cite
Serra-Labrador, M. A. A. (2022). Ma'am Mom: An Autoethnography of Being a Teacher and a Mother during the COVID–19 Pandemic. Philippine Social Science Journal, 5(3), 33-45. https://doi.org/10.52006/main.v5i3.555