Social Construction of Vulnerability amidst Crisis Situations and Neoliberal Reforms: The Case of Smallholder Rice Farmers in Lumban, Laguna, Philippines
Keywords:
Vulnerability, Crisis situations, Neoliberalization, Filipino smallholder rice farmers, Case Study, Lumban, Laguna
Abstract
This article examines how Filipino rice farmers experience vulnerability in the face of persistent and emergent crises coupled with the challenges induced by the neoliberal transformation of the country's agricultural sector. Using the case study approach, eight smallholder rice farmers from Lumban, Laguna, were purposely interviewed, and their narratives were thematically analyzed. Recurrent themes revealed that although the participants viewed risks induced by crises as "normal" aspects of rice farming systems, they primarily attributed the intensification of their vulnerability toward risks to the enduring systemic issues that have been affecting the dynamics of their rice farming operations even prior to, and during the occurrences of crisis events. Furthermore, the smallholder rice farmers were found to be resource-limited and socially disadvantaged due to long-standing concerns associated with the neoliberal policies imposed by the government. This article argues that increased public sector involvement is imperative rather than shifting support away from the farmers.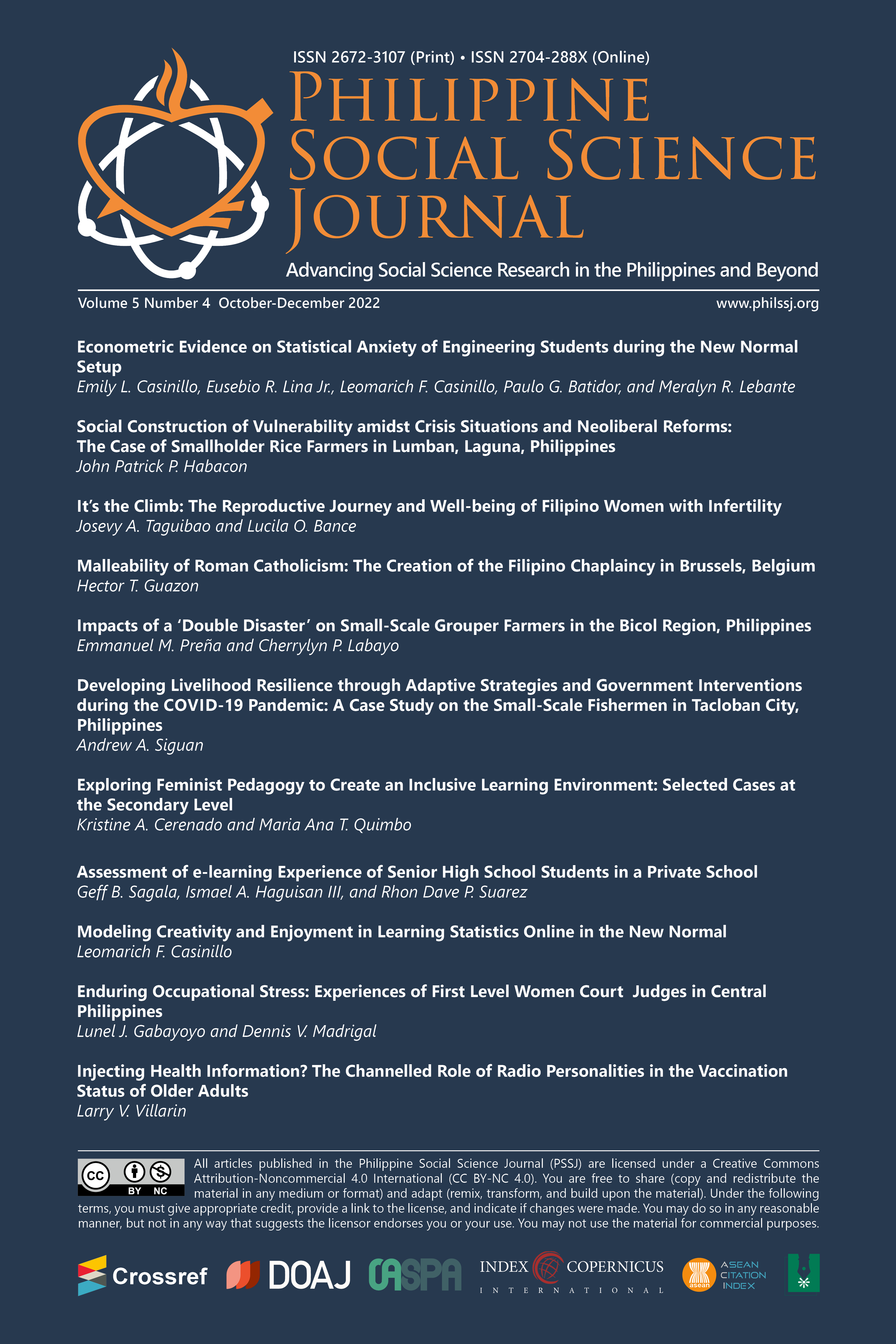 How to Cite
Habacon, J. P. P. (2022). Social Construction of Vulnerability amidst Crisis Situations and Neoliberal Reforms: The Case of Smallholder Rice Farmers in Lumban, Laguna, Philippines. Philippine Social Science Journal, 5(4), 18-27. https://doi.org/10.52006/main.v5i4.583