Malleability of Roman Catholicism: The Creation of the Filipino Chaplaincy in Brussels, Belgium
Keywords:
Anthropology of Roman Catholicism, Filipino chaplaincy, Filipino migrants, Ethnography, Belgium
Abstract
Building on research that problematizes how Filipinos embrace in varying degrees Roman Catholicism, my study probes how differentiated Filipino migrants intimately explore and experience Roman Catholicism's malleability as they create Filipino Chaplaincy in Brussels, Belgium. Using data gathered from the archives, interviews, and participant observation, this ethnographic study demonstrates that "standing for the marginalized" among the Roman Catholic principles, socio-political circumstances in Belgium, and the interpersonal relations within the Filipino community as potent forces for religious authorities as well as Filipino Catholic leaders' desire and project. While my study argues, these areas unveil the Filipino Catholics' strategic moves to create Filipino chaplaincy in Brussels. They also take their share in objectifying Roman Catholicism's very structuring mechanisms. By looking at this distinctive and religious form, we can inform critiques of the mainstream account of anthropology and, by extension, social science to the study of Catholicism.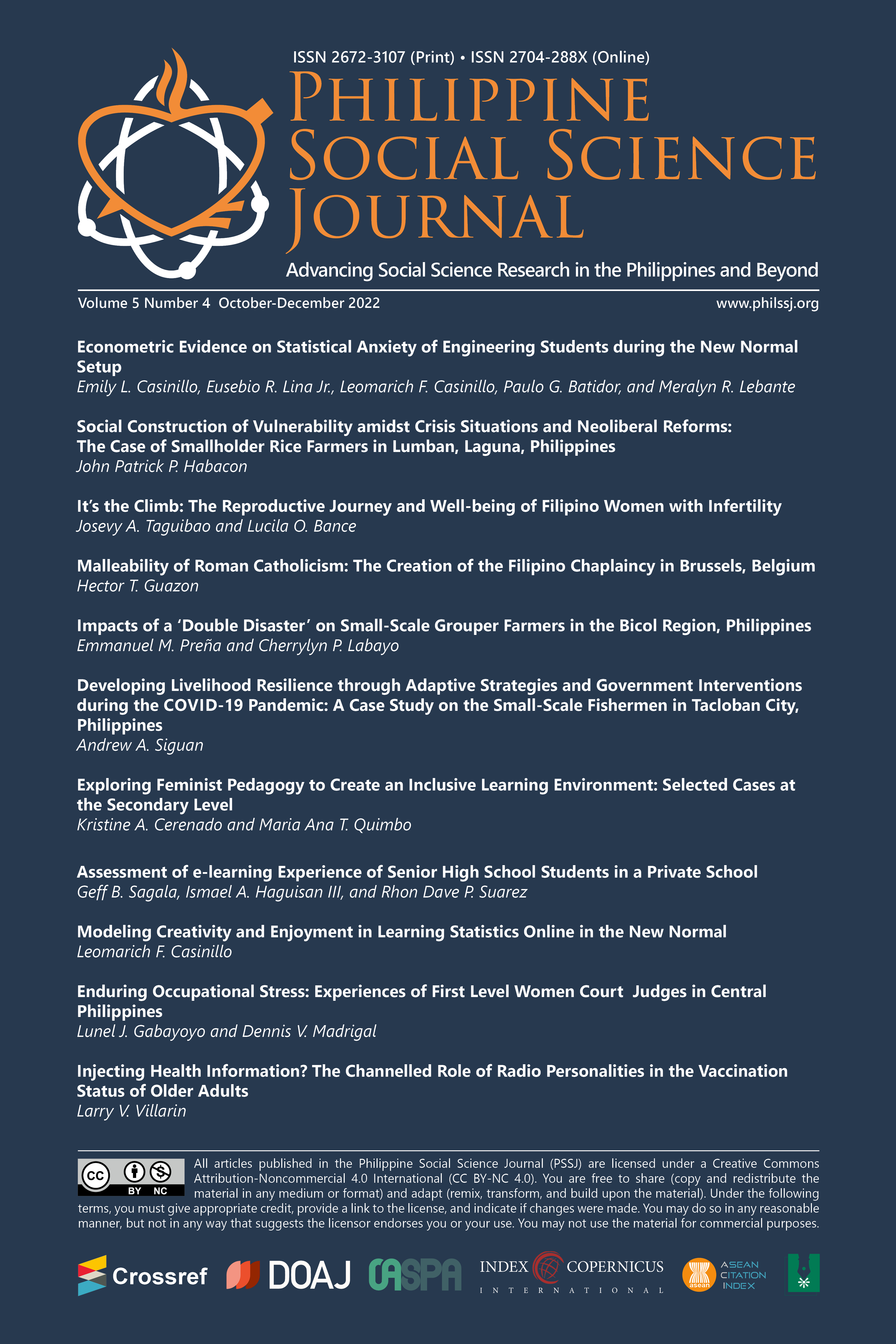 How to Cite
Guazon, H. T. (2022). Malleability of Roman Catholicism: The Creation of the Filipino Chaplaincy in Brussels, Belgium. Philippine Social Science Journal, 5(4), 44-54. https://doi.org/10.52006/main.v5i4.616