Mental Ability Test as Predictor of Academic Performance of Senior High School Students of a Maritime School
Keywords:
Guidance and Counseling, Mental Ability, Academic Performance, Senior High School Students, Maritime School, Descriptive-Correlational, Bacolod City
Abstract
The academic performance of the students is where the education system revolves. Moreover, academic performance is the knowledge gained by the students throughout the learning process. In the Philippines, the integration of the K-12 program requires the institutions to implement the Outcome-Based Education (OBE) model of education, which requires the students to demonstrate what they have learned. With this, mental ability tests play a role in determining every student's abilities and potential in the learning process. Hence, the paper describes the students' mental ability and academic performance during the school year 2019-2020. Likewise, it explores the relationship between mental ability and academic performance and the students' performance in English and Mathematics. Also, it determines whether mental ability can predict the academic performance of students.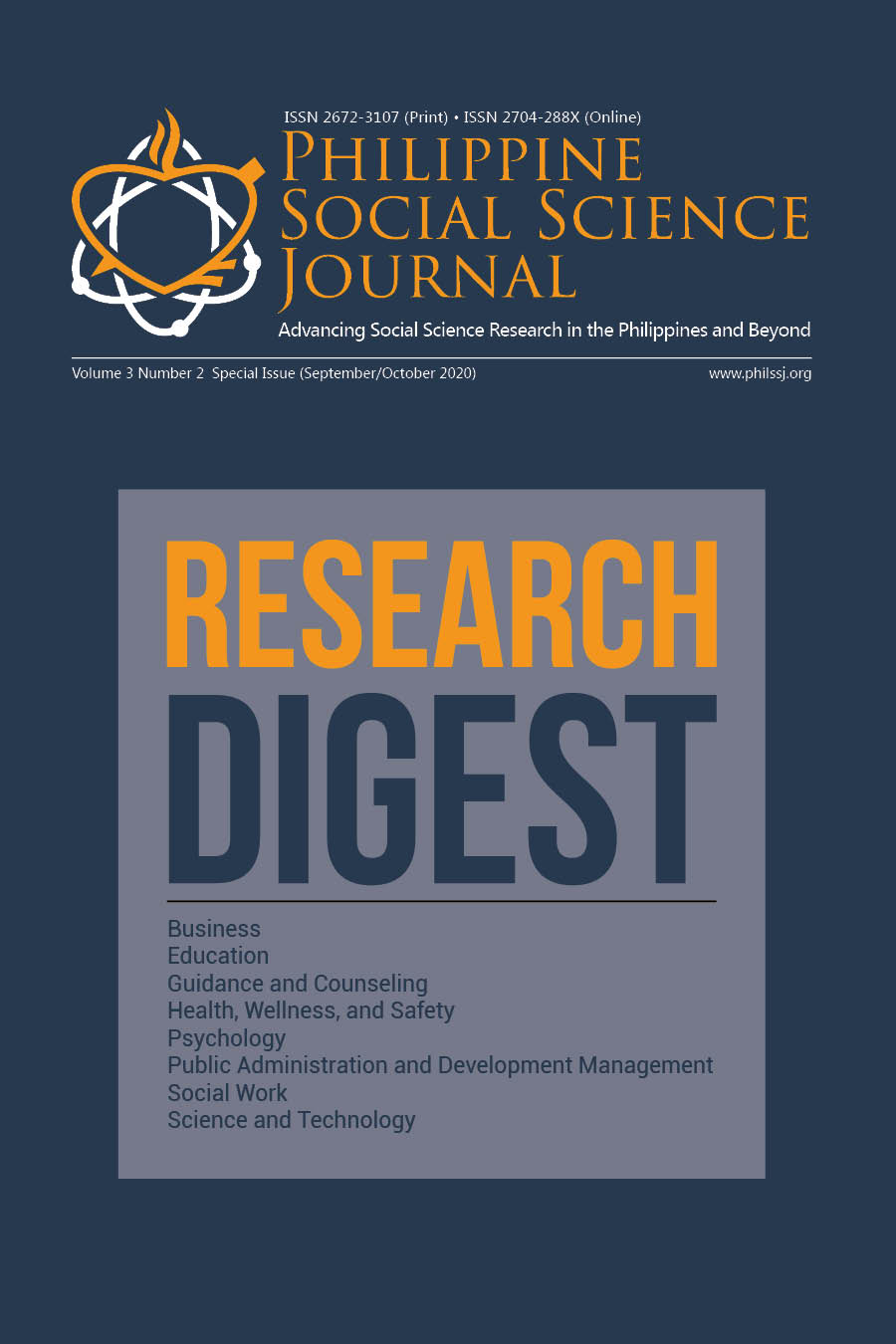 How to Cite
Laurezo, L. D., & Magallanes , C. I. (2020). Mental Ability Test as Predictor of Academic Performance of Senior High School Students of a Maritime School. Philippine Social Science Journal, 3(2), 111-112. https://doi.org/10.52006/main.v3i2.209