Work Motivation and Job Satisfaction of Employees of a Retail Company in Negros Island
Keywords:
Guidance and Counseling, Work Motivation, Job Satisfaction, Employees, Retail Company, Descriptive-Correlational, Negros Occidental
Abstract
Factors such as work motivation and job satisfaction are essential to each other must be present in a company for employee performance. Work motivation and job satisfaction will increase employee commitment. These will enable the organization to be more productive and deliver excellence when employees are more interested in their work. The result is higher in quality, and employees are more fulfilled. Hence, the paper explores the difference in the extent of work motivation and job satisfaction of employees when grouped according to demographics such as age, sex, educational attainment, years of service, employment status, and position. Likewise, it determined the relationship between employees' work motivation and job satisfaction for the Year 2019-2020.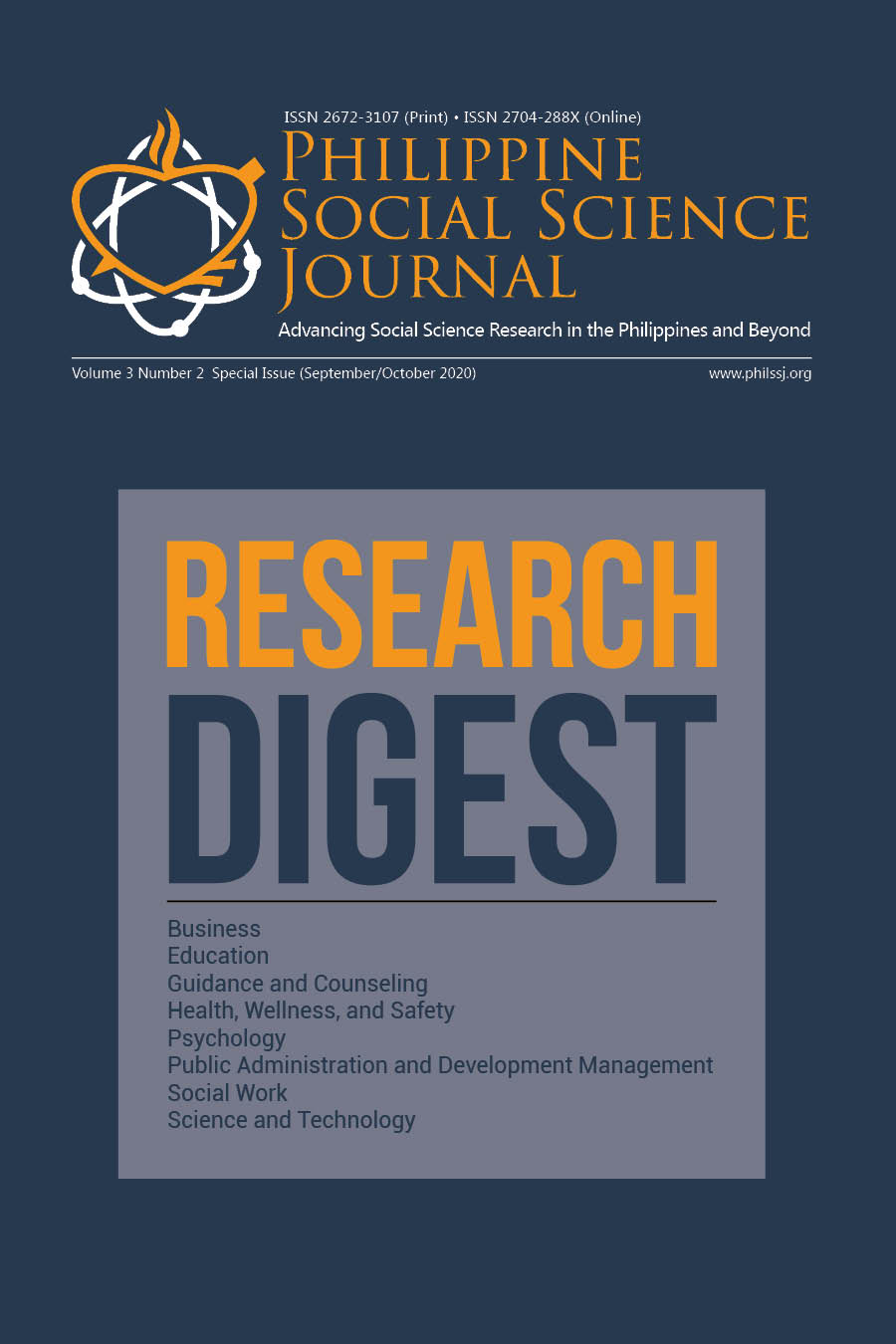 How to Cite
Guinto, N. V., & Magallanes , C. I. (2020). Work Motivation and Job Satisfaction of Employees of a Retail Company in Negros Island. Philippine Social Science Journal, 3(2), 119-120. https://doi.org/10.52006/main.v3i2.223