The Influence of Work Ethics on Job Performance of Government Employees
Keywords:
Human resource management, work ethics, job performance, government employees, descriptive- correlational, Philippines
Abstract
Ethics is associated with a positive influence on employee performance. Those who strongly support the practice of work ethics make beneficial changes to the goals and values of the organization. This descriptive-comparative correlational study assessed the influence of work ethics on the level of the job performance of government employees.  A researcher-made survey questionnaire administered to 367 employees identified thru proportional random sampling was used. The study revealed that the practice of work ethics is very good job performance is very satisfactory, which implies that the influence of work ethics on job performance is great. However, significant differences were found when employees were grouped as to their demographic profiles. A significant relationship between work ethics and job performance was discovered; however, most employees' performance is on compliance level only. Hence the need to strengthen ethical values. The findings provided baseline information for an enhanced human resource management program.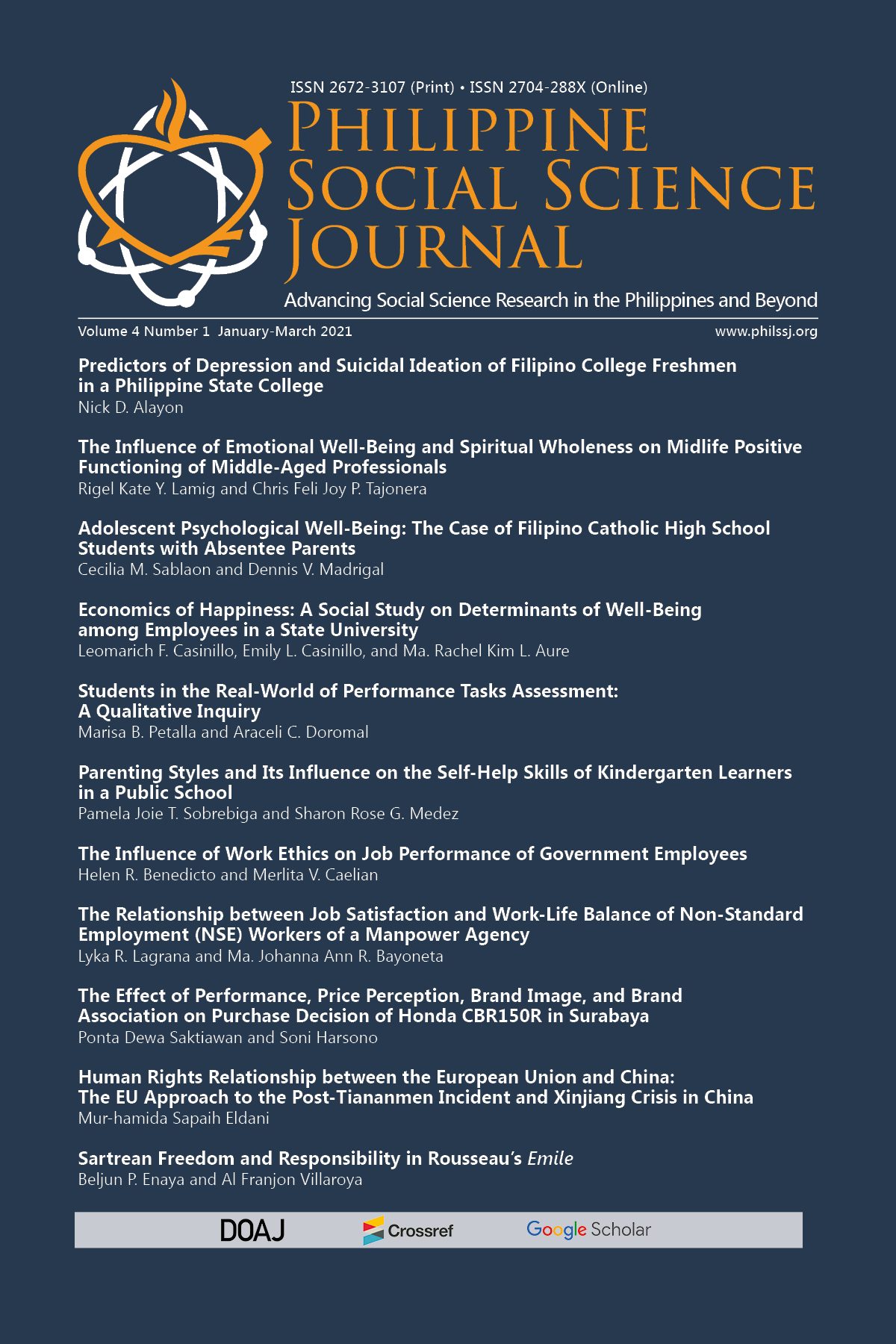 How to Cite
Benedicto, H. R., & Caelian, M. V. (2021). The Influence of Work Ethics on Job Performance of Government Employees. Philippine Social Science Journal, 4(1), 71-82. https://doi.org/10.52006/main.v4i1.313