The Quality of Catholic Education of Diocesan Schools in the Province of Antique
Keywords:
Education, Management, Quality Catholic Education, Diocesan Catholic Schools, Descriptive-Correlational, Antique
Abstract
The mission of Catholic schools is linked to the evangelizing thrust of the Church in proclaiming Christ to the world to transform society. However, most Catholic institutions nowadays are confronted with issues on the deterioration of values, migration of qualified teachers to public schools, and decline in enrolment, posing threats to the Catholic identity and mission, operational sustainability, and quality of teaching and learning. To address these problems, the Catholic Educational Association of the Philippines (CEAP) developed the Philippine Catholic Schools Standards (PCSS) to help these schools in the country revisit and re-examine their institutional practices according to the identity and mission of the Catholic Church.  Hence, this paper assessed the quality of Catholic education of diocesan schools in the Province of Antique in the light of Catholic identity and mission, leadership and governance, learner development, learning environment, and operational vitality domains of PCSS.  Also, it sought to find out whether a significant relationship exists between the age, sex, length of service, and designation of assessors and their quality assessment on Catholic education.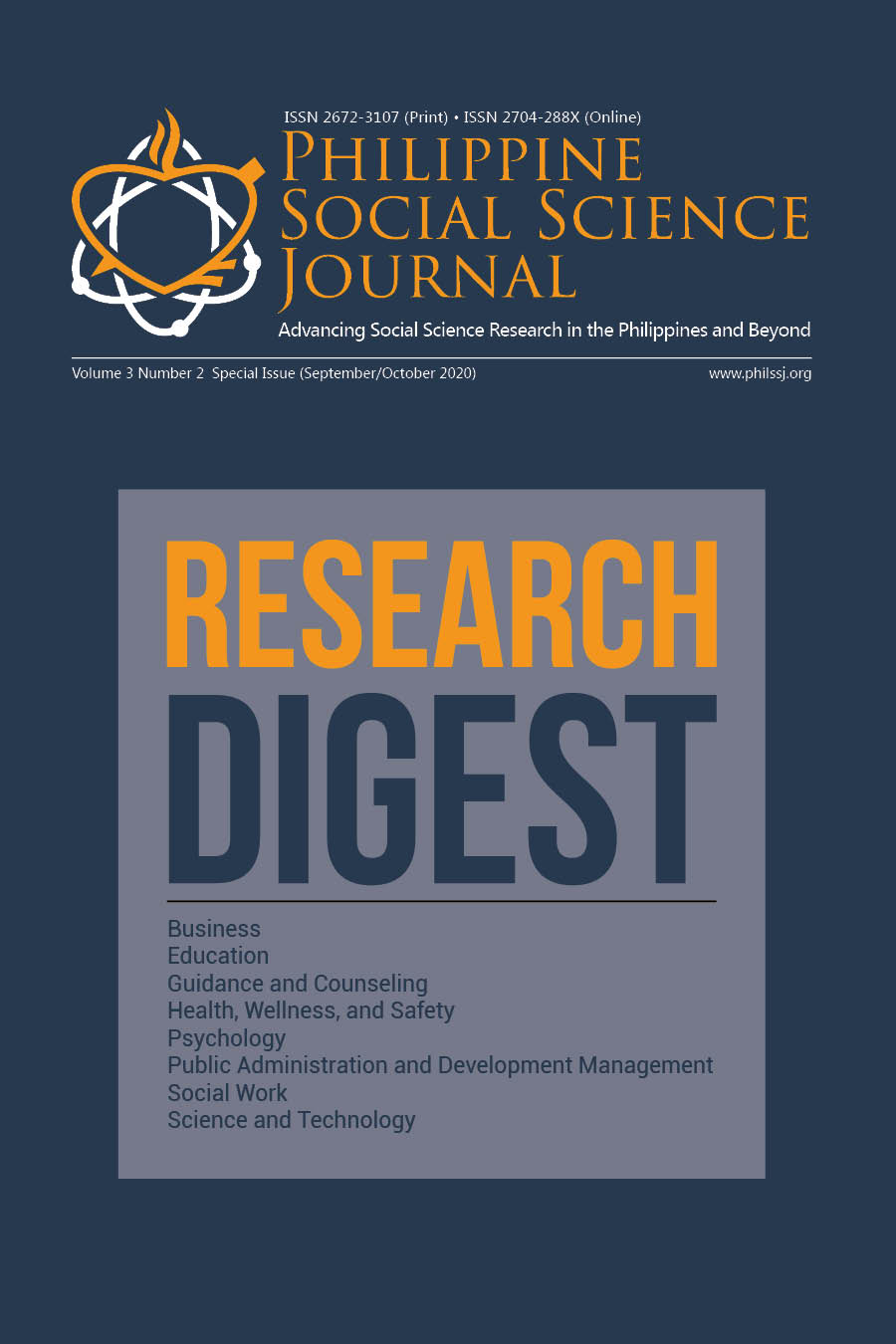 How to Cite
Banusing, R. O., & Bual, J. M. (2020). The Quality of Catholic Education of Diocesan Schools in the Province of Antique. Philippine Social Science Journal, 3(2), 35-36. https://doi.org/10.52006/main.v3i2.150