Readings in Philippine History: Course Review, Best Practices, and Challenges among Higher Education Institutions
Keywords:
Course review, Readings in Philippine History, Descriptive, Higher educational institutions, Philippines
Abstract
History is essential in the curriculum. The Readings in Philippine History (RPH) syllabus and instruction should be advanced. However, curricular changes and the pandemic affected the instruction. Thus, this study reviewed the course specification and syllabus of RPH among higher educational institutions in Kabankalan City, Philippines. Anchored on the CHED recommended syllabus in RPH, the study reviewed the course and determined the areas for improvement. Likewise, it identified the best practices and challenges. Using a descriptive design and employing purposive and stratified sampling, 269 external reviewers, teachers, and students reviewed the study. The mean, frequency count, rank, and percentage distribution were employed in data analysis. Generally, the course adheres to the standard. However, the main issue is students' learning readiness and the misalignment of teachers' specialization. Thus, a strong foundation on Philippine History among the students is necessary to ensure quality. Also, the retention of qualified teachers is essential in advancing the instruction.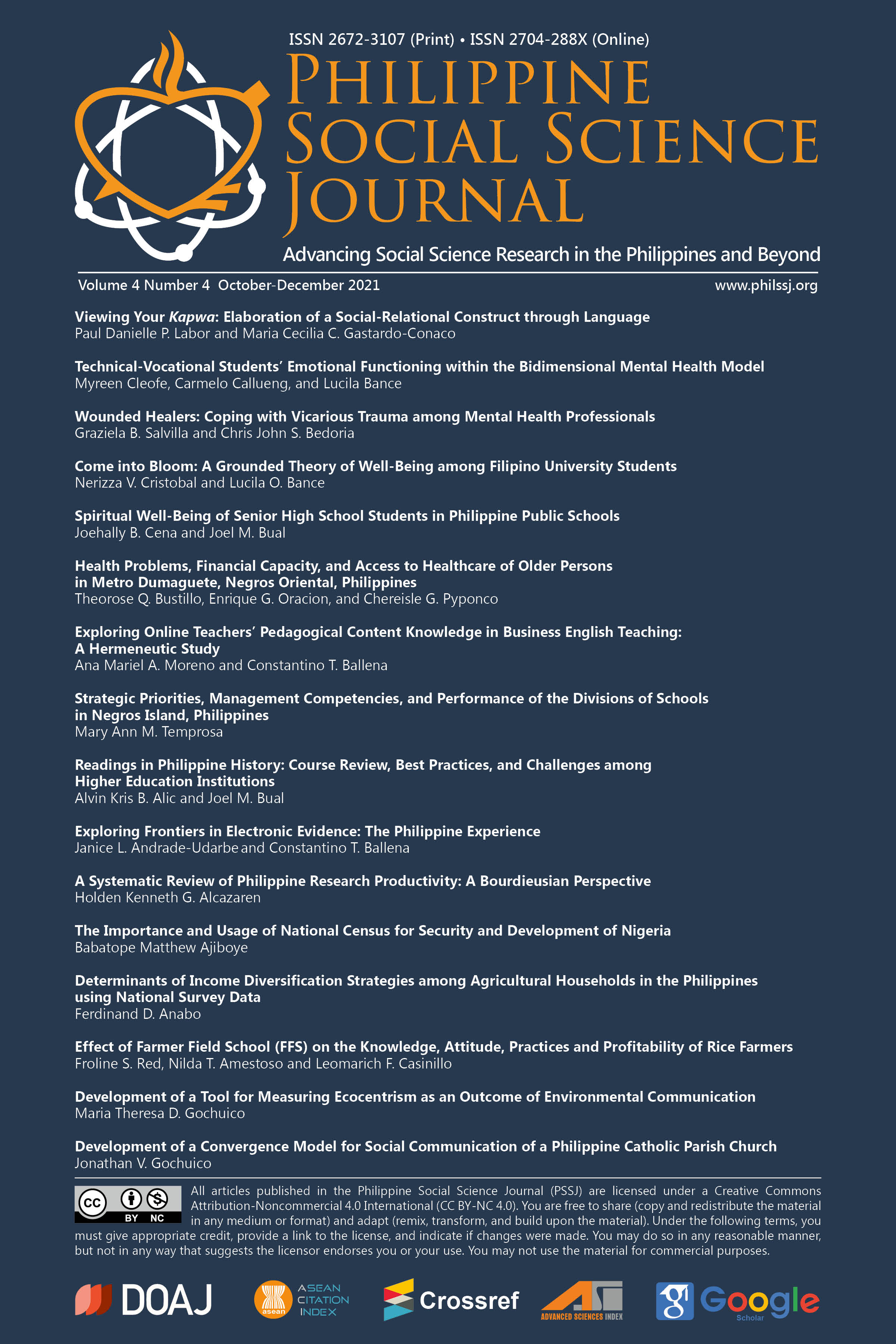 How to Cite
Alic, A. K. B., & Bual, J. M. (2021). Readings in Philippine History: Course Review, Best Practices, and Challenges among Higher Education Institutions. Philippine Social Science Journal, 4(4), 91-103. https://doi.org/10.52006/main.v4i4.424