Walking Through a Maze: The Struggles of Accountancy Students with Online Learning in the Context of the COVID-19
Keywords:
Business education, Online learning, Phenomenology, Accountancy students, COVID-19 pandemic, Bacolod City
Abstract
This descriptive phenomenological paper reflects the students' lived experiences metaphorically likened to 'walking through a maze,' their struggles with online learning in the context of COVID-19 construed as obstacles. Such experiences play a role in their academic successes or failures, shaped by various factors like learning environment, peers, instructors, living situations, and curriculum. Given the COVID-19 pandemic and urgency for remote learning, it becomes imperative to understand the effects of this abrupt change. Thus, this paper seeks to narrate the lived experiences of accountancy students from a higher education institution (HEI) in Bacolod City. Four participants were selected for in-depth interviews through a gatekeeper who was the Accountancy program head. Through a thematic analysis, findings revealed the students' difficulties. These struggles, however, were integral to cultivating resilience and capacity for adaptation. While the concluding outlook is perceived as positive, the need to mitigate the effects of students' negative lived experiences remains crucial.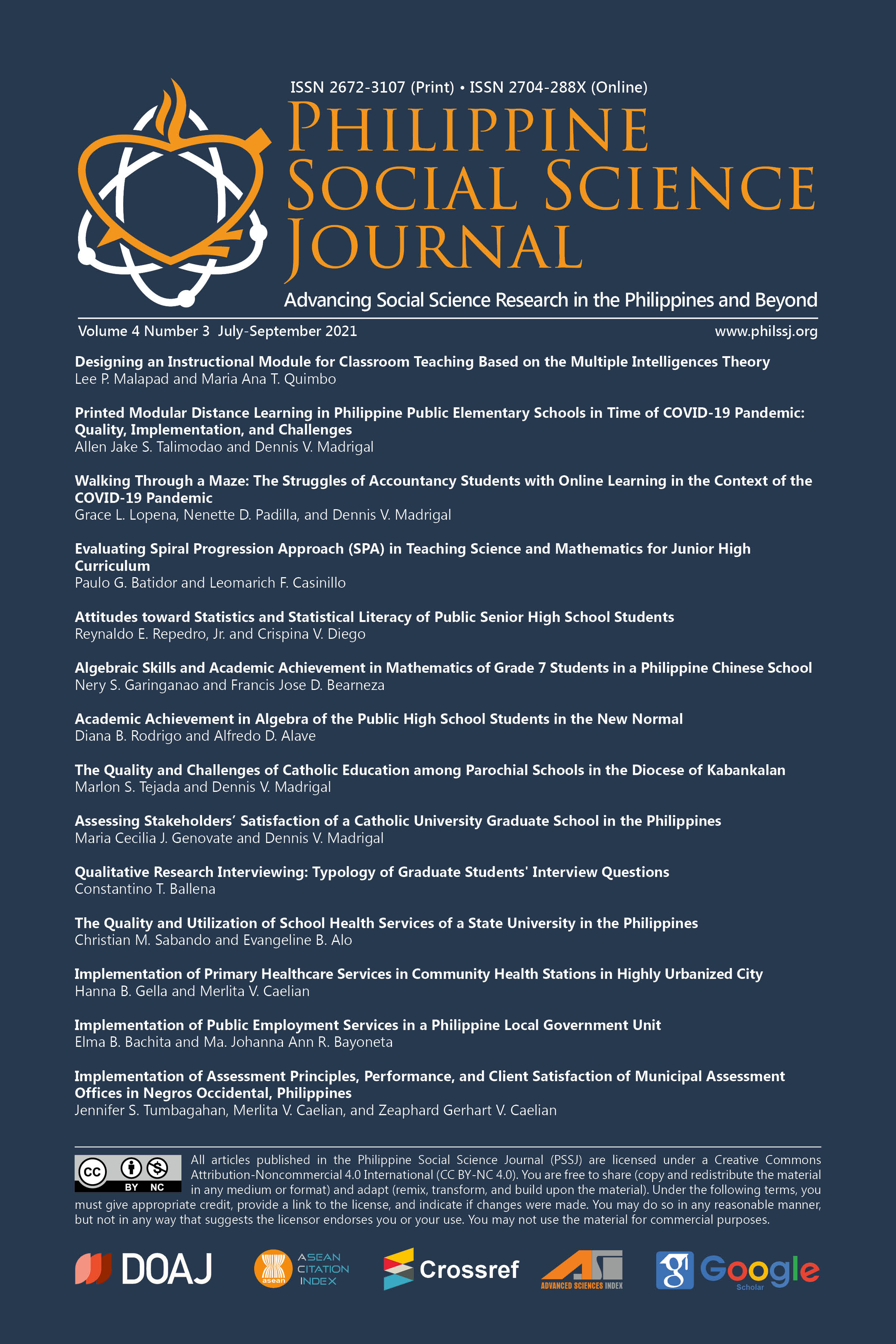 How to Cite
Lopena, G. L., Padilla, N. D., & Madrigal, D. V. (2021). Walking Through a Maze: The Struggles of Accountancy Students with Online Learning in the Context of the COVID-19. Philippine Social Science Journal, 4(3), 30-38. https://doi.org/10.52006/main.v4i3.375