Enduring Occupational Stress: Experiences of First Level Women Court Judges in Central Philippines
Keywords:
Occupational stress, judges, lawyers COVID-19 pandemic Phenomenology, Philippines
Abstract
The performance of a judge in the disposition of cases may be affected because of occupational stress. It may be both psychological and physical stress. This phenomenological study explored the work stress, stressors, and coping mechanisms of judges in Central Philippines. Participants were identified using a purposive sampling technique. Ten (10) female judges of the first-level courts answered using an unstructured interview. Six themes emerged from this study: deadlines in deciding cases, struggling with compliance with the reglementary period, balancing work and family life challenges, dealing with courtroom challenges during the pandemic, handling lawyers in the courtroom, handling various roles, and engaging in positive stress management activities. Hence, the multifaceted roles of judges in their work challenge them to dispense justice fairly. The prevalence of burnout and stress experienced by judges must be addressed.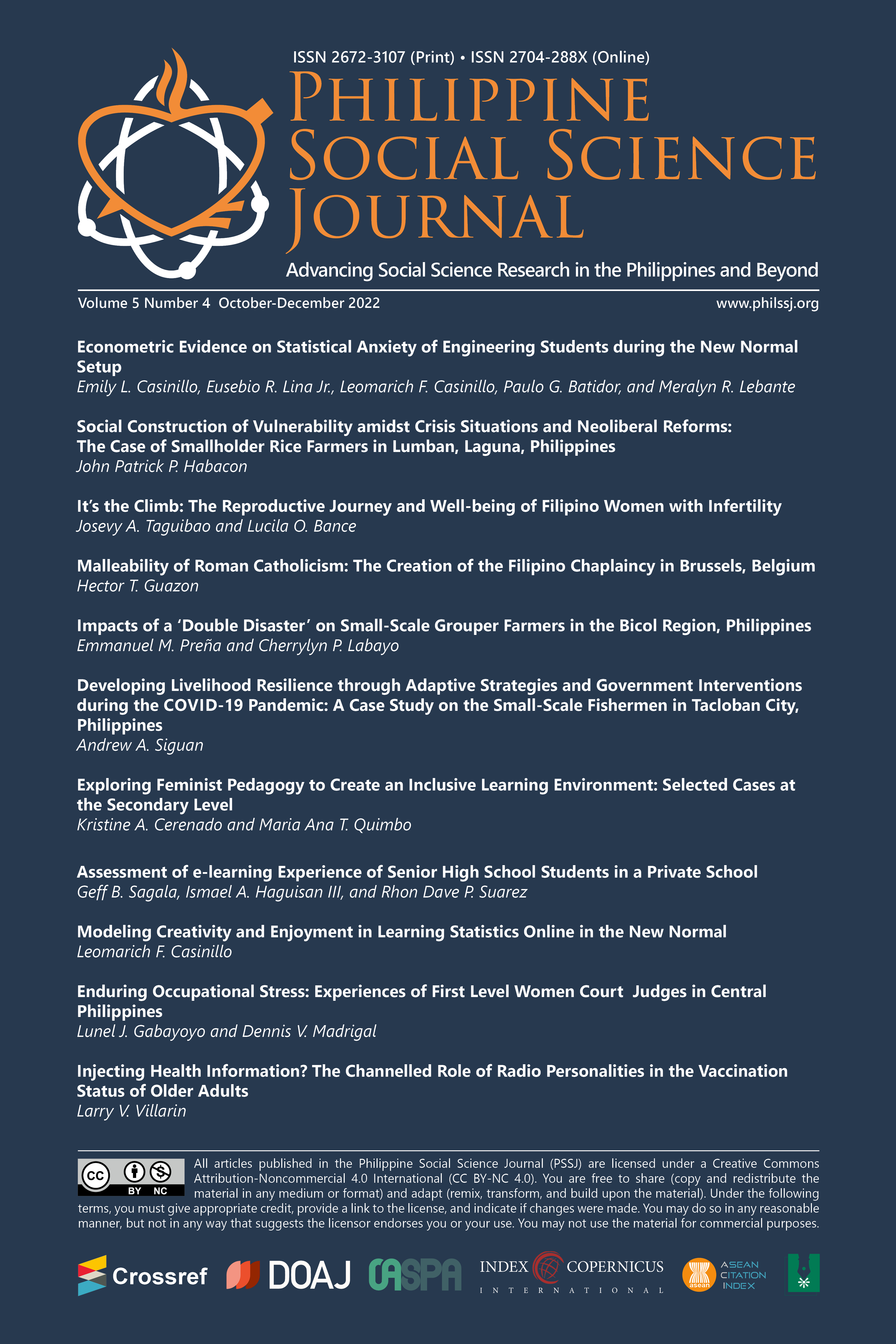 How to Cite
Gabayoyo, L. J., & Madrigal, D. V. (2022). Enduring Occupational Stress: Experiences of First Level Women Court Judges in Central Philippines. Philippine Social Science Journal, 5(4), 109-116. https://doi.org/10.52006/main.v5i4.629