Disaster Risk Reduction Management Practices of Augustinian Recollect Schools in Negros Island
Keywords:
Educational Management, Disaster Risk Reduction and Management, Augustinian Recollect schools, Descriptive-Correlational, Negros Island
Abstract
Disaster risk reduction and management apply whenever naturally caused disaster or calamity strikes.  The reason for this management approach is to minimize injuries and mortalities. A large part of the globe experiences increased risks to natural disasters and calamities, including the Philippines, affecting even schools as well. With that, the Republic Act 10121, known as the "Philippine Disaster Risk Reduction and Management Act of 2010," was passed and enacted into law. The utilization of education to build resiliency was given priority. Section 14 of the Act tasked the DepEd, CHED, and TESDA to incorporate DRRM in the school curricula, both public and private, including Catholic schools such as the Augustinian Recollect schools. Thus, this study ascertains the extent of the practice of DRRM measures of Augustinian Recollects schools in Negros Island. The focus of the assessment includes the four thematic areas: prevention and mitigation, preparedness, response, and rehabilitation, and recovery. Also, it explores the relationship between the practice of DRRM measures and the schools' demographic in size, DRRM budget allocation, location, and population.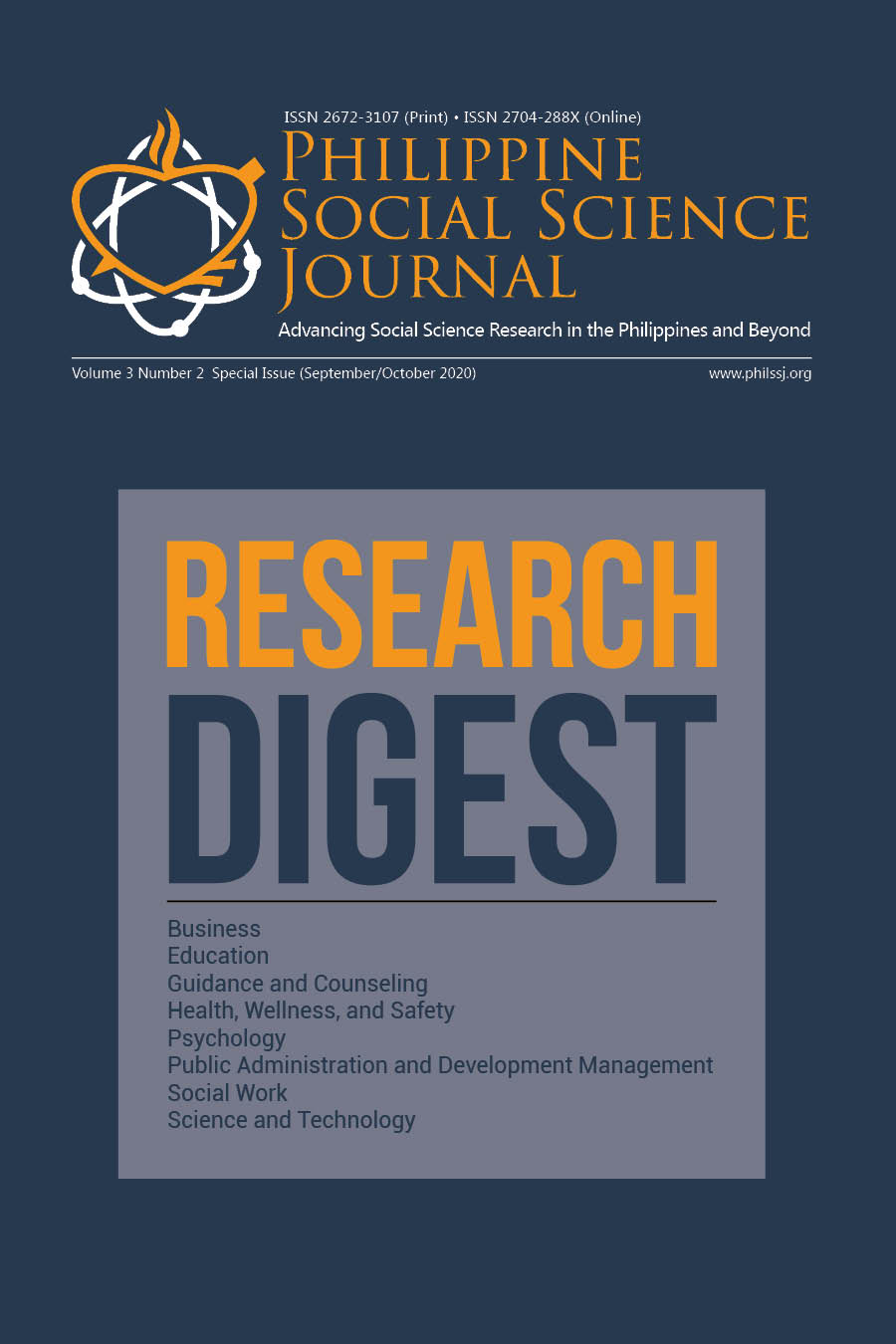 How to Cite
Sumbillo Jr., L. Z., & Madrigal, D. V. (2020). Disaster Risk Reduction Management Practices of Augustinian Recollect Schools in Negros Island. Philippine Social Science Journal, 3(2), 135-136. https://doi.org/10.52006/main.v3i2.220