Awareness and Incidence of Bullying among Public High School Students in Antique
Keywords:
Education, Management, Bullying, Awareness, Incidence, Public High School Students, Descriptive-Correlational, Antique
Abstract
Bullying is an increasing problem globally, which affects school children over the years.  The students who have experienced bullying have a greater risk of psychological distress. Likewise, the incidence of bullying has been increasing despite the efforts of the Philippine government and Department of Education. Moreover, the problem of bullying was even exacerbated by technology resulting in a new form called cyberbullying. Studies also show that students are aware of the different bullying types, yet high bullying incidence still prevails. Hence, the paper describes the level of bullying awareness and the extent of bullying incidence in a public school in Antique during the School Year 2019-2020. The paper also evaluates if a significant difference exists in the level of awareness and the extent of bullying practices when respondents are grouped according to sex, grade level, birth order, living condition, and family monthly income. Furthermore, it also investigates whether a relationship exists between awareness and extent of bullying incidence.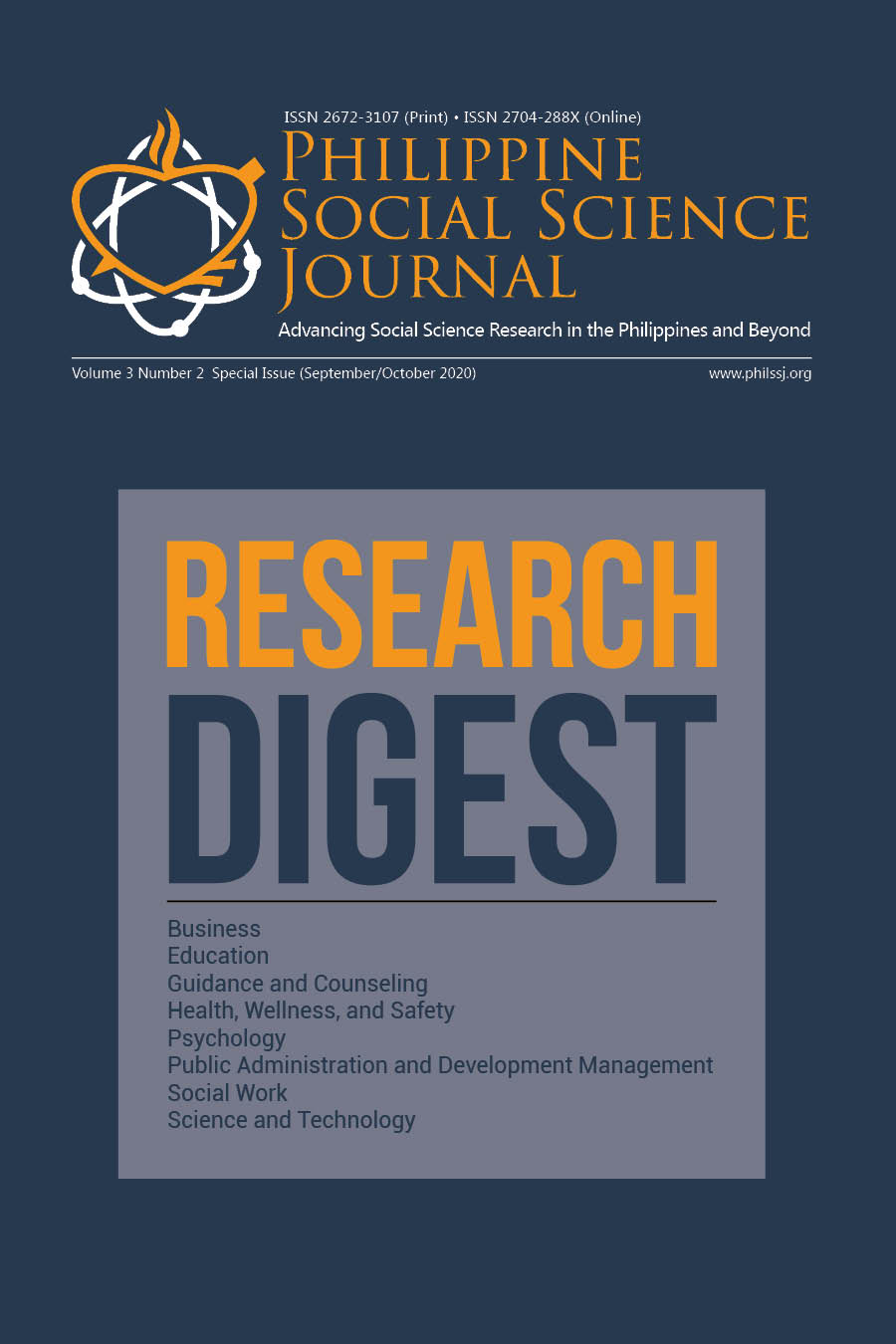 How to Cite
Gonzales, J. L., & Madrigal, D. V. (2020). Awareness and Incidence of Bullying among Public High School Students in Antique. Philippine Social Science Journal, 3(2), 55-56. https://doi.org/10.52006/main.v3i2.240