Assessing Students' Awareness, Attitude, and Practices on Solid Waste Management in a Philippine Catholic School
Keywords:
Educational Management, Solid Waste Management, Descriptive-Correlational, Catholic School, Antique
Abstract
This descriptive-correlational study assessed the level of awareness, degree of attitude, and extent of practice on solid waste management (SWM) of high school students of a Diocesan Catholic School. The data were collected using a researcher-made instrument and analyzed using Mean, Standard Deviation, and Pearson r. The findings of the study unveiled that students exhibited a high level of awareness, a very positive attitude, and a great extent of practice on SWM regardless of sex and academic level. Also, a significant relationship was found between awareness and practice and sex and academic level of students. Meanwhile, no relationship was found between attitude and sex and academic level. In addition, awareness, attitude, and practice on SWM were correlates. Finally, it indicated that awareness and attitude significantly predict the practice of SWM. It further provided baseline information in designing a comprehensive and effective SWM program to mitigate the problem of solid waste in the school.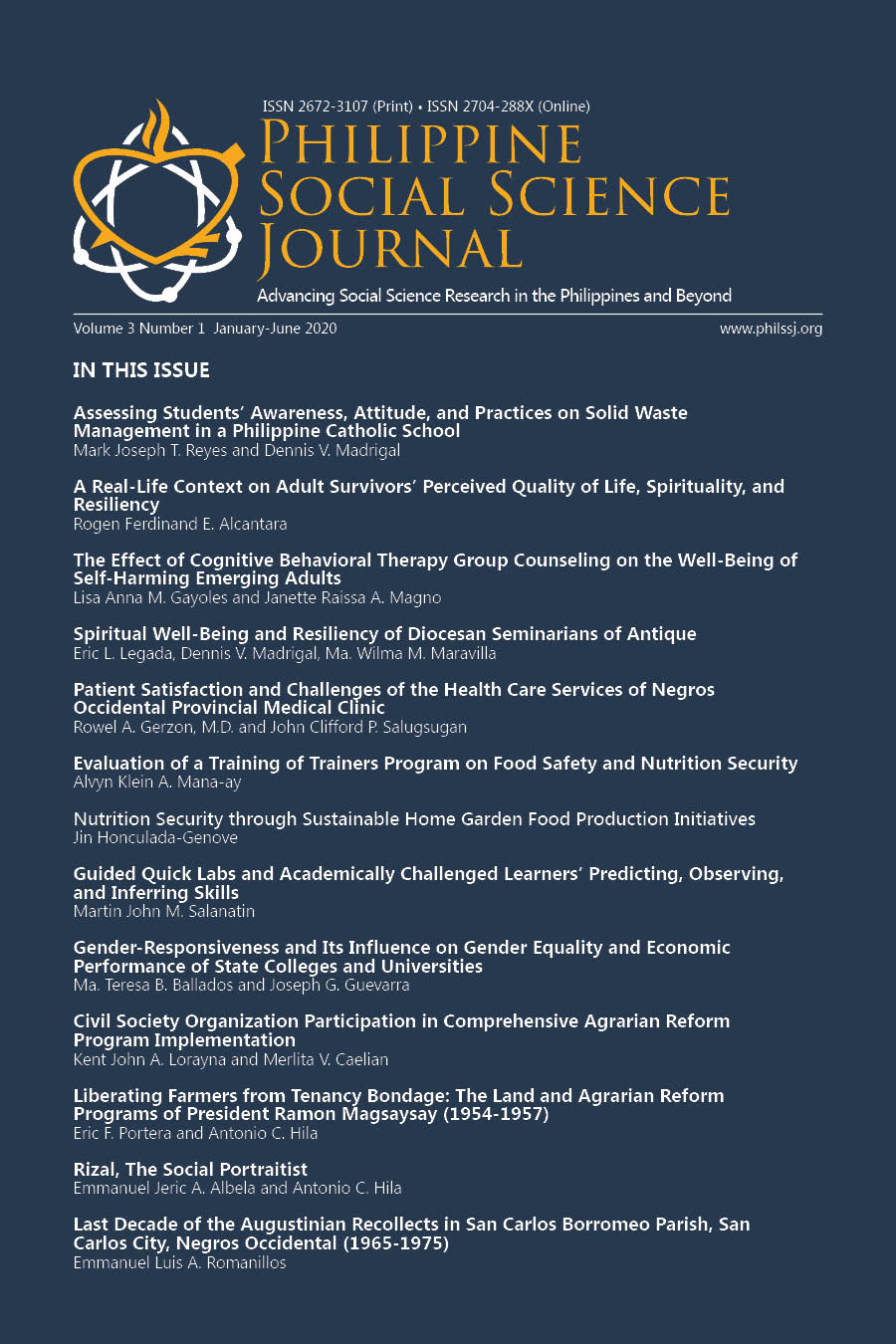 How to Cite
Reyes, M. J. T., & Madrigal, D. V. (2020). Assessing Students' Awareness, Attitude, and Practices on Solid Waste Management in a Philippine Catholic School. Philippine Social Science Journal, 3(1), 9-20. https://doi.org/10.52006/main.v3i1.125