Psychological Well-Being of Catholic High School Students with Absentee Parents of a Private School
Keywords:
Guidance and Counseling, Psychological Well-Being, High School Students, Absentee Parents, Catholic Schools, Descriptive-Correlational, Antique
Abstract
Psychological well-being (PWB) refers to a person's quality of looking at things and situations. Despite one's limitations, he/she can overcome challenges and live a satisfying, productive, and happy life. It has become an interesting subject and a growing concern, especially for those who go through an unfavorable life situation. Thus, the paper describes the level of psychological well-being of Catholic high school students with absentee parents studying in a private school in Antique during the school year 2019-2020. Furthermore, it determines the relationship existing between psychological well-being and students' demographics such as sex, family monthly income, academic level, involvement in ministry, and Sunday Mass attendance.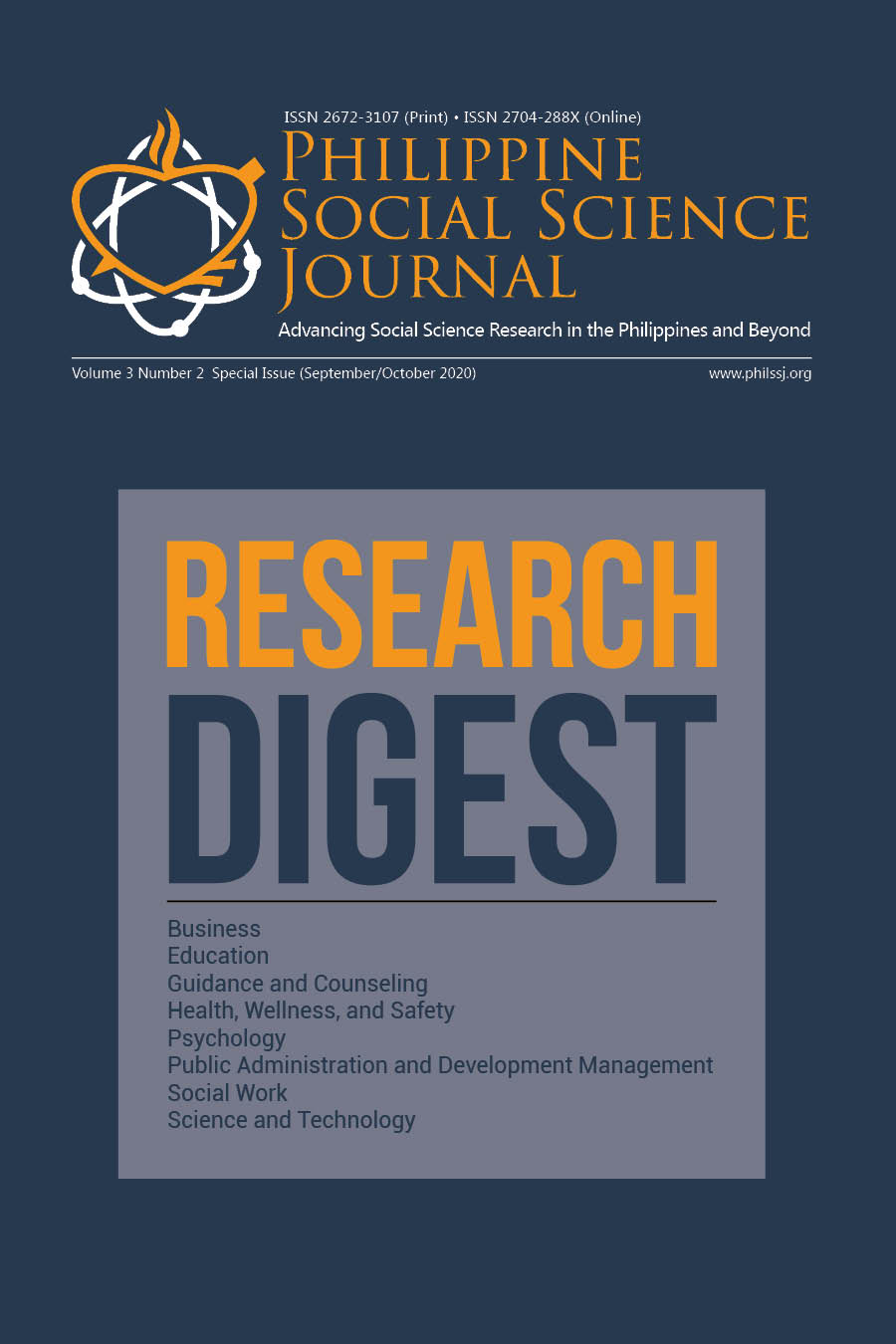 How to Cite
Sablaon, C. M., & Madrigal, D. V. (2020). Psychological Well-Being of Catholic High School Students with Absentee Parents of a Private School. Philippine Social Science Journal, 3(2), 115-116. https://doi.org/10.52006/main.v3i2.163