Evaluating Spiral Progression Approach (SPA) in Teaching Science and Mathematics for Junior High Curriculum
Keywords:
Impact evaluation, Spiral progression approach, Science and Mathematics, Quasi-experimental, Rural areas, Philippines
Abstract
The goal of the Spiral Progression Approach (SPA) is that the teaching process will lead to boosting cognitive improvement. This study aimed to evaluate SPA in teaching Science and Mathematics students using the modified post-test only design. The first batch of the K-12 program is the treatment group. In contrast, the last batch under the Basic Education Curriculum is the comparison group. The Wilcoxon rank-sum test was used to determine a significant impact on the students' academic performance. Results showed a significant impact in Biology and Chemistry but not in Integrated Science and Physics. There was also a significant impact in Trigonometry and Statistics but not in Elementary Algebra, Intermediate Algebra, and Plane Geometry. However, the student's academic performance remained below satisfactory in Biology, Chemistry, and Trigonometry, and Statistics. Hence, teachers must be experts in their respective fields and undergo rigorous training to improve their strategies and become globally competitive educators.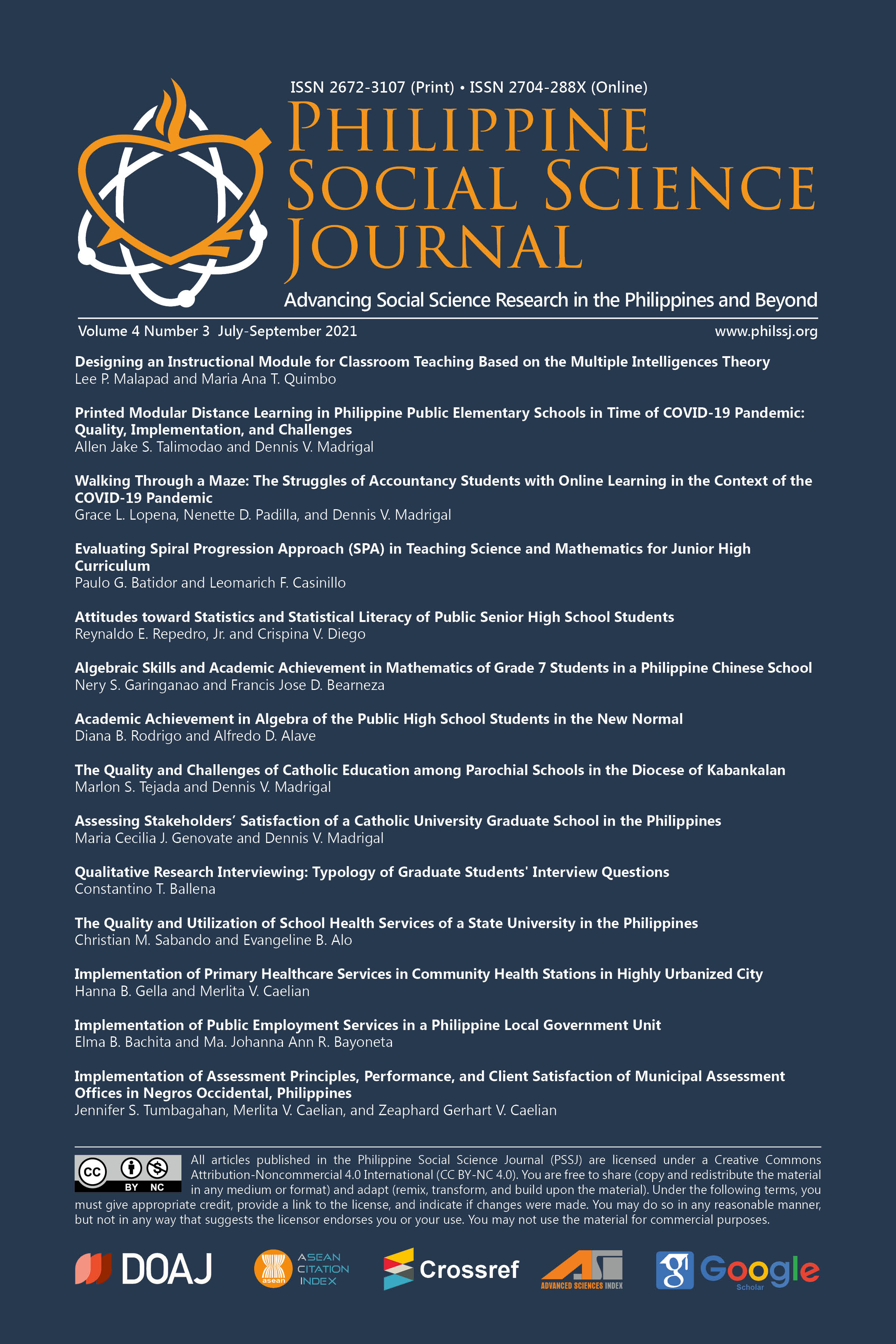 How to Cite
Batidor, P. G., & Casinillo, L. F. (2021). Evaluating Spiral Progression Approach (SPA) in Teaching Science and Mathematics for Junior High Curriculum. Philippine Social Science Journal, 4(3), 39-47. https://doi.org/10.52006/main.v4i3.362