How Challenging It Is to Learn Mathematics Online
Keywords:
Mathematics education, Level of challenge, Learning Mathematics at a distance, Regression model, State University, Philippines
Abstract
Distance education is an unprecedented form of instruction for most students, making it difficult to learn, especially in Mathematics. This study aimed to elucidate the students' level of challenge in learning mathematics and its influencing predictors amidst the COVID-19 pandemic. Primary data was gathered through a Google form questionnaire from 135 college students under a non-probabilistic sampling. Some descriptive statistical measures and a regression model were employed to summarize and analyze the data gathered. Results revealed that the mean challenge perception score was 6.45, which indicates that learning mathematics at a distance is "challenging". The regression models revealed that students have difficulty acquiring internet load due to the financial crisis. Due to anxiety brought by the pandemic and distractions through social media friends, students cannot focus on their mathematics activities. In addition, due to some limitations and barriers in remote learning, students have difficulty understanding their lessons. Hence, mathematics teachers need to have positive attitudes and encourage students to pursue despite all the challenges. Furthermore, teachers must also be considerate to their students regarding output deadlines and examinations.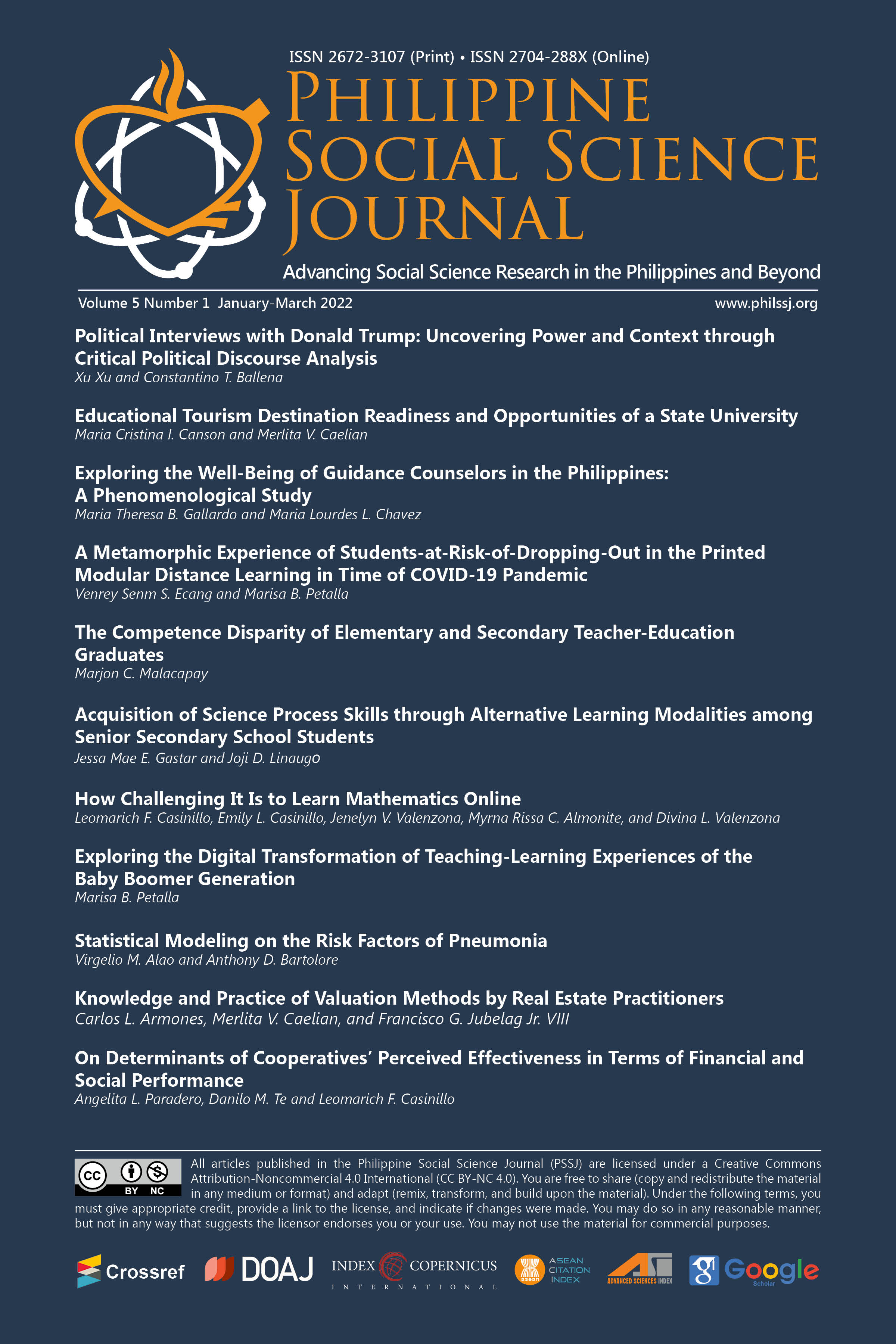 How to Cite
Casinillo, L. F., Casinillo, E. L., Valenzona, J. V., Almonite, M. R. C., & Valenzona, D. L. (2022). How Challenging It Is to Learn Mathematics Online. Philippine Social Science Journal, 5(1), 80-89. https://doi.org/10.52006/main.v5i1.447