Effect of Farmer Field School (FFS) on the Knowledge, Attitude, Practices and Profitability of Rice Farmers
Keywords:
KAP Model, Farmer field school, Rice farmers, Descriptive-comparative, Philippines
Abstract
Knowledge, Attitude and Practice (KAP) Model explains the individual's knowledge which affects attitude and consequently changes the actual practices. The study investigated the effect of the Farmer Field School (FFS) on the knowledge, attitude, practices, and profitability of rice farmers in Babatngon, Leyte, Philippines. Ninety-four participants, which included 47 FFS farmers and 47 non-FFS farmers, were randomly chosen. Data were analyzed using descriptive and comparative statistics, cost and return analysis, and multiple regression analysis. Results showed that FFS farmers have a significantly higher level of knowledge than non-FFS farmers in the Palaycheck System (p-value<0.001). Additionally, FFS farmers have a significantly great extent of practice than non-FSS farmers in the Palaycheck System (p-value<0.001). Furthermore, farmers with high knowledge, positive attitude, and the great extent of practice on Palaycheck system gain more profit. Therefore, farmers should acquire more knowledge, a positive attitude, and more practice on production technologies to increase profit. Farmer Field Schools (FFS) and demonstration farms should be established in multi-locations to highlight the benefits of the Palaycheck technology for widespread adoption.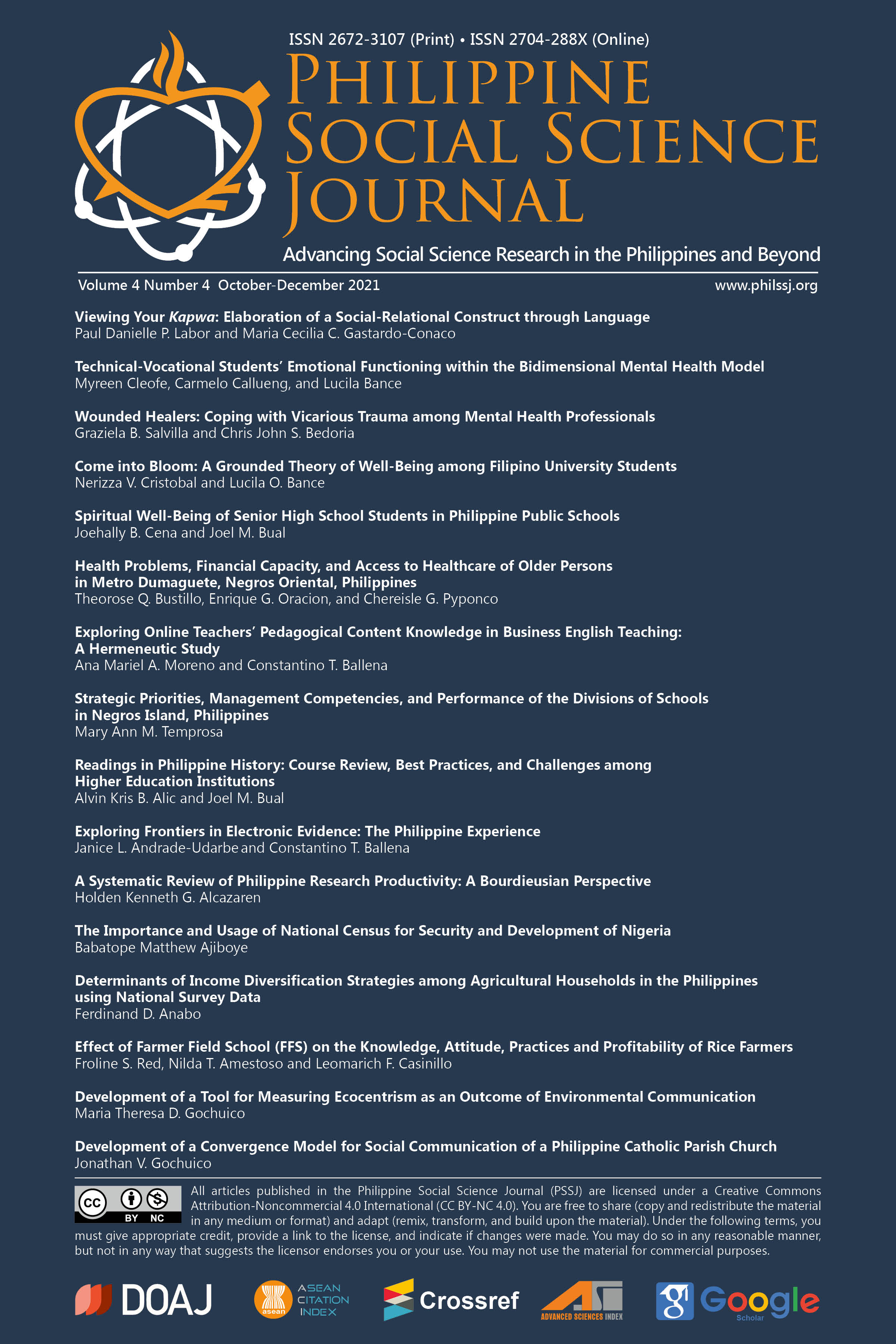 How to Cite
Red, F. S., Amestoso, N. T., & Casinillo, L. F. (2021). Effect of Farmer Field School (FFS) on the Knowledge, Attitude, Practices and Profitability of Rice Farmers. Philippine Social Science Journal, 4(4), 145-154. https://doi.org/10.52006/main.v4i4.420